by Jonnie Garstka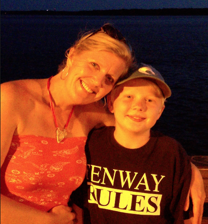 In January of 2012, my daughter-in-law Cindy, a beautiful, vibrant 41-year-old was diagnosed with breast cancer. She met the challenges of this disease the way she faces her everyday life; with grit, intelligence and humor.
Although she spoke openly with her three children, Caroline, Will and Anna, about cancer and the problems it would entail, Will, her 9-year-old son, seemed to grasp the enormity of their fight and its possible awful conclusion before his sisters did.
That summer, during our family vacation, Will found a heart-shaped shell on the beach. He showed it to me and asked, "Do you think this would make a nice necklace for my mom?"…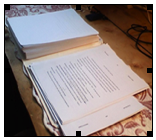 Ready to write your story?
Writing Classes with Nicola Burnell
The Healing Power of Writing
Stop Talking About Writing A Book ~ Just Write It!
Click here for details and Registration Form
by Debbie McNaughton
A large glass of milk and twelve Toll House cookies sat on a holiday tray in the middle of the coffee table, awaiting Santa and the reindeer.
"Ask for three gifts. Santa has children all over the world needing presents," Mum said, as she helped me with my good girl letter.
I felt assured I would see a cowgirl outfit under the tree. Deep in thought, I frowned then asked, "Mum, we have no fireplace for him to come down."
"Santa has a magic way into every home. Sometimes he walks in the front door," she replied. "Last year, he opened the unlocked attic window and marched right down our staircase!"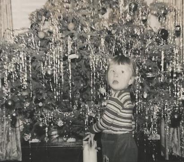 Later, snuggled up in bed, my anticipation was unbearable. I gazed out the window beside me towards the sky. Would I see Santa tonight?…
Share your Life Story with us!
If you have a story you'd like to see published here then we'd love to hear from you! Please email your submission the Publisher: Nicola@CapeWomenOnline.com
Visit our Submissions Guidelines page for deadlines and publication schedule.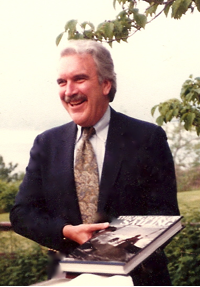 by Wendy Shreve
Until four years ago, I was the Christmas cheerleader of the family. I rallied the troops, usually our limited extended family, and spread holiday cheer either in person or far across the world.
For my father, the holiday had often been centered around family, tradition and gift-giving, and when we had lean years, he'd be withdrawn and depressed.
In those days, no one had heard of SAD (Seasonal Affective Disorder), but my Dad would have been the perfect guinea pig…
by Saralee Perel
Must we be barraged every holiday season by those annually irritating experts who suggest we deny ourselves everything from one lousy cookie to a single piece of pie?
Cooks who offer the finest of Cape Cod cuisine bear the brunt of inane dieting tips.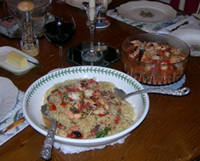 I'll paraphrase advice I've read and then add my opinion.
Fill up on carrots before going to a party. Bring some with you too.

That's a great idea. When your host has painstakingly labored to make her specialty Cape Cod Quahogs, she'll be thrilled when everyone grabs big fat carrots from their pockets or purses and gnaws on those instead
Guzzle 2 gallons of water before the party, then only drink water while you're there…