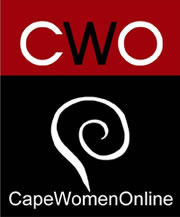 Cape
Women

Online - Where Cape Women Shine

Your local venue for the women of Cape Cod to share their ideas, experiences and resources while inspiring each other in their life's journey
Inspire

. Encourage .

Network

. Share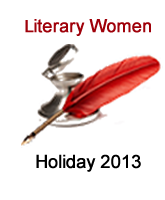 <
Publisher's Note: As someone who has taken the NaNoWriMo challenge more than once I can attest to the benefits of this program. It is one of the strongest critic busters I've ever met and it can do fatal damage to writer's block. While you may be too late to sign up for this year's challenge, be sure to mark your calendar for November 1, 2014!
Embracing the Challenge of NaNoWriMo
Writers blast through blocks during the National Novel Writing Month of November
by Felicity Henson
Every November, hundreds, no thousands of writers are hunched over keyboards, pulling at their hair and desperately searching for coffee. These are the writers involved in NaNoWriMo, or National Novel Writing Month.
This is a website dedicated to encouraging writers to complete a 50,000 word novel in one month. Writing a novel in a month is a feat of powerful dedication and willpower, but every November, thousands of people achieve this goal.
NaNoWriMo is the perfect environment for writers, simply because it's completely made up of writers. Everyone involved in the program is completely supportive, even if someone's goal isn't 50,000 words. There are people who write 25,000 words, and people who write 75,000 words, and everything in between.
NaNoWriMo has forums dedicated to anything you can think of: genres, age groups, artists, role playing. They also have forums that are unique to the program itself.
In the "adoption" area, one can adopt anything from a plot to a title, to a character name, or a character without a name. There are forums completely filled with little tricks in order to hit your word goal (always use a character's full name, and if the story allows, stop using conjugations.)
Those tips might seem like callous, bad writing, but NaNoWriMo isn't about good writing, it's about writing. It's about finally sitting down and creating that novel you were always talking about. It's about tying up and forcibly muffling your inner editor with duct tape, and it's about translating ideas to the page.
Writing in such an unburdened manner is the easiest way to find the story, the best way to strike that goldmine of creativity, and to keep digging up that mine without getting too lost.
Getting caught up in things like grammar, and whether or not Character A is relatable, can block you from finding what's waiting to be written. These things are important, but they can be fixed in the second or third draft.
NaNoWriMo is about letting the words free and helping them escape without little details getting in the way.
NaNoWriMo is purely about writing.
I was introduced to the program by my close friend, a fellow writer. She wrote her first novel a few years before I started mine, for the first time, and she was a complete inspiration to me. Rather, my competitive drive kicked in and I felt that anything she could do, I could do as well.
My first NaNoWriMo novel was a failure. Instead of the suggested 1,667 words a day, I did about 500 every day for a week, before announcing writer's block and giving up.
A year later, my second novel came into existence. NaNoWriMo hosts another program called CampNaNo, which is the same thing as NaNoWriMo except that it happens in the summer months.
During June of last year, I sat down and wrote 50,000 words.
It was not easy. I had an entire week of procrastination, which meant an entire week of struggling to catch up to where I should be. It meant a lot of sleepless nights, but I finally finished my 50,000 words.
But after those 50,000 words I had half a novel and nothing to do with it. Eventually, it fell away to the back of my mind, until the next September, when I started thinking about what I wanted to do for the November NaNoWriMo challenge. I chose to continue my summer book.
November NaNoWriMo is very different from CampNaNo, especially if you don't work during the summer.
During November, I came home from school at 9pm after musical rehearsal with homework in every subject. I simply didn't have time to write a novel.
This is where the support system of NaNoWriMo came into play for me. A lot of the time I spent writing was at 2am, or spent looking at a computer screen with no idea what to write. But on the site, you can find hundreds of writers in the exact same place as you.
People post prompts, or they challenge you to write more words in a certain amount of time.
People inspire you and understand every challenge you're going through. They even help you with research. Want to know about medieval wound treatment? Post a thread asking about it, and odds are someone will respond.
On the NaNoWriMo website someone will always respond.
Felicity Henson lives in Norwalk, Connecticut, and with her grandparents in Orleans during her summers. She is seventeen years old and attends Norwalk High School.
Felicity spends her time writing and reading novels, as well as participating in various plays and musicals.
This is a wonderful program, and it's one that I'm grateful to have taken part in. I have a novel of almost 130,000 words that's close to being finished, and I wouldn't have gotten through the first page if I hadn't taken the NaNoWriMo challenge.
I might lose my mind a little in November, but shutting up my inner editor just to write is worth it. Any writer who has trouble making it past that opening sentence, paragraph or page, or who just wants to write for the sake of writing, should look into participating in this inspirational program.
Photograph published courtesy of Nicola Burnell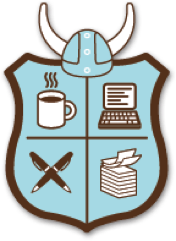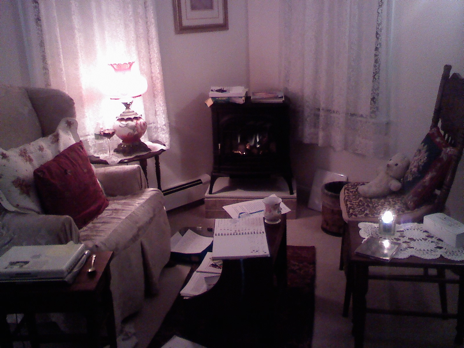 Burning the midnight oil - writers who take the NaNoWriMo challenge work to complete
a 50,000 word novel in just 30 days