Editor's Note: The following article is the second in a two-part series on writing a book proposal. Kathleen wrote about finding an agent, Jack Scovil of Scovil Galen and Ghosh, in the Fall 2009 issue of CWO.
Marketing Your Book - A Successful Proposal
Part Two: "Fleshing Out" the Proposal
by Kathy O'Keefe Kanavos
In the Holiday issue of Cape Women Online, I wrote about creating a marketing proposal outline to help sell your book. The object of developing the outline is to build a foundation for Part Two.
The goal of Part Two is to expand on the outline by describing specific ideas and adding names, details, and statistics. Parts One and Two should work together and complement each other. Agents and editors can glance at what is important to them in the outline from Part One and then find the details in the information below it in Part Two.
I've used samples from my proposal as examples of how I "fleshed" things out and bolded some main ideas, but the same basic process would hold true for any author's topic. What makes you the expert on your topic? How will you be able to promote your book better than anyone else with the same idea?
Audience
The market for SURVIVING CANCERLAND: The Psychic Aspects of Healing is every person or family touched by this epidemic health crisis. It is particularly aimed at people just beginning their foray into treatment. Large secondary markets for my book are the communities that practice alternative medicine, metaphysical, spiritual, religious, and holistic healing.
I have also found that healthcare professionals – whether doctors, nurses, or technicians – are fascinated by this story even if they are personally skeptical. The book deals with the intuitive side of healing, a topic that women in particular will readily understand.
Book sale statistics state that 78% of all books sold worldwide are bought by women for themselves and as gifts for other women, especially health and self-help books. My book directly meets the requirements for high-volume sales.
Promotional Possibilities
I am continually doing promotional work on SURVIVING CANCERLAND through the many cancer foundations and associations with which I am associated. I am willing and able to take an aggressive position in helping to promote my book once it is published. SURVIVING CANCERLAND has international appeal because cancer strikes worldwide.
There is a global need for a book such as mine. It's my intention to help the publisher reach this audience and tap into the international market through the internet, cancer organization libraries and newsletters, and self-help groups, many of whom I have listed in the PINK PAGES Appendix of my book. Many of these sources were made available to me through my work with cancer associations, patients, and caregivers.
Libraries affiliated with the foundations with whom I'm connected are anxiously awaiting my book. In return for the gift of books to their lending libraries, they have agreed to post the publication of SURVIVING CANCERLAND: The Psychic Aspects of Healing in their newsletters.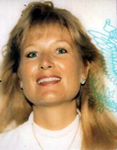 Kathleen O'Keefe-Kanavos is a two-time, ten-year breast cancer survivor. She recently signed with New York literary agent Jack Scovil to sell her memoir, Surviving Cancerland.
She lives on Cape Cod with her husband of 25 years and their cats.
Email Kathy O'Keefe-Kanavos
Follow Kathy on her Blog and Twitter