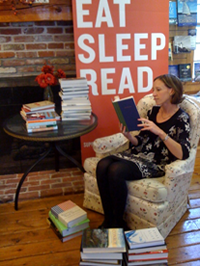 New Fiction for the
New Year
by Caitlin Doggart
The festivities of the holiday season are over, the ground is frozen, the gray days still short. It is undoubtedly the perfect time of year for curling up, guilt-free, next to a fireplace with a stack of good books.
The following selection lists books that will be new in the early months of 2010. While the list encompasses a variety of settings and styles, the commonality is that each book is a really terrific and absorbing read that will hold its readers' breathless attention until they look up from the last page, blinking their way back into their own lives, to discover the arrival of spring.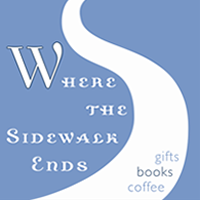 Marketing Your Book:
A Successful Proposal
Part Two:
"Fleshing Out" the Proposal
by Kathy O'Keefe Kanavos
In the Holiday issue of Cape Women Online, I wrote about creating a marketing proposal outline to help sell your book. The object of developing the outline is to build a foundation for Part Two.
The goal of Part Two is to expand on the outline by describing specific ideas and adding names, details, and statistics.
Parts One and Two should work together and complement each other. Agents and editors can glance at what is important to them in the outline from Part One and then find the details in the information below it in Part Two.
I've used samples from my proposal as examples of how I "fleshed" things out and bolded some main ideas, but the same basic process would hold true for any author's topic.
What makes you the expert on your topic?
How will you be able to promote your book better than anyone else with the same idea?

Haiku
by Christina Laurie
Vermont winter:
midway through the covered bridge
sudden shaft of sunlight.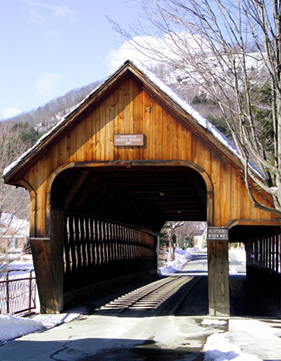 Seasons Rising:
A Collection of Haiku
by Christina Laurie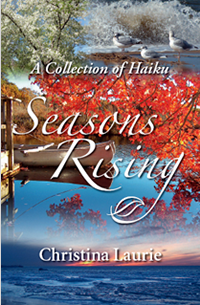 Using the ancient form of Japanese poetry, her book is separated into the four seasons with beautiful duo-chrome photos behind each haiku, creating a visual as well as literary delight.
To purchase Season Rising go to www.ChristinaCapeWriter.com
or call 508 540 0762
A Book in Hand
Celebrating the tactile pleasure of the printed page and the intimacy of the spoken word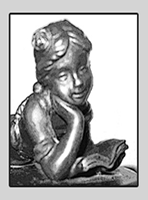 February 8th
Robert Finch
The Iambics of Newfoundland: Notes from an Unknown Shore
March 8th
Catherine Kelly
Lost Leprechaun: The Adventures of Bold Brave Seamus
Marge Frith
Lucky: The Autobiography of a Goldfish
Jacob Sears Memorial Library
23 Center Street
East Dennis
508 385 8151