Spreading Sunshine
by Katie O'Sullivan
Most days, Cynthia Robotham works at a desk as the Volunteer Coordinator for Beacon Hospice's Yarmouthport office.
But once a month, she dons her costume and heads out on a mission to spread sunshine and smiles across Cape Cod.
She's one of the Sunflower Sisters.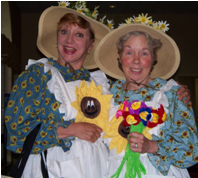 Sunflower Sisters Cynthia & Georgia
The Sunflower Sisters visit hospice patients suffering from end-stage dementia and Alzheimer's.
They bring smiles to patients' faces at various Cape Cod nursing and assisted living centers, lifting spirits from the Bourne Manor Extended Care Facility all the way down to Seashore Point in Provincetown.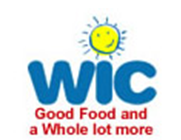 The Sisterhood of Scouting: Spanning Generations
by Katri Mullaly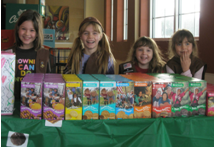 How many women can say that their stepdaughter is the reason they got the job of their dreams?
I'm grateful to say I can. My stepdaughter, Christa, joined Girl Scouts as a Brownie. At the same time, I registered as a volunteer. Being a Girl Scout was a great experience for me as a child, and I wanted to give back to the organization that helped me become the confident and positive woman I am today.
Thus our journey in Girl Scouts began. The first year was certainly a learning year for me, but the overall experience of being a volunteer was second to none. It's been satisfying to see the girls grow and mature through the years.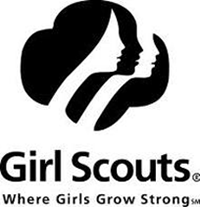 Teens take the Driver's Seat: Youth in Progress Driving School
In the fall of 2007, the Massachusetts Registry of Motor Vehicles (RMV) enacted new laws about teenaged drivers. The RMV now requires teens under 18 years old to earn a Driver's Education Certificate in order to obtain a driver's license.
The cost of driver education programs has doubled since September of 2007, so many teens are unable to obtain a driver's license. This precludes them from driving to school, obtaining jobs, and participating in community activities.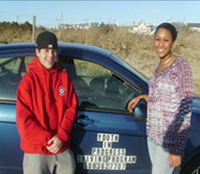 The Youth in Progress (YIP) Driving School, supported by the Robert F. Kennedy Children's Action Corp. is offering driver's education to area teens at a reduced fee in exchange for participation in community service activities.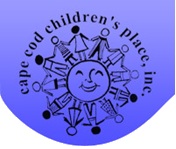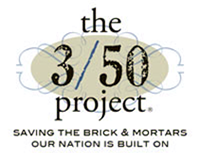 Pick 3. Spend 50. Save your local economy

Youth in Progress Driving School
12 Enterprise Road,
Hyannis MA 02601
508-362-7707
For more information or to fill out an application, visit their website or check out their FaceBook page

What is a Time Bank?
In economics, a time-based currency is an alternative currency where the unit of exchange is the person-hour.
Time-based currencies value everyone's contributions equally. One hour equals one service credit.
Here's how the Cape Cod Time Bank works: