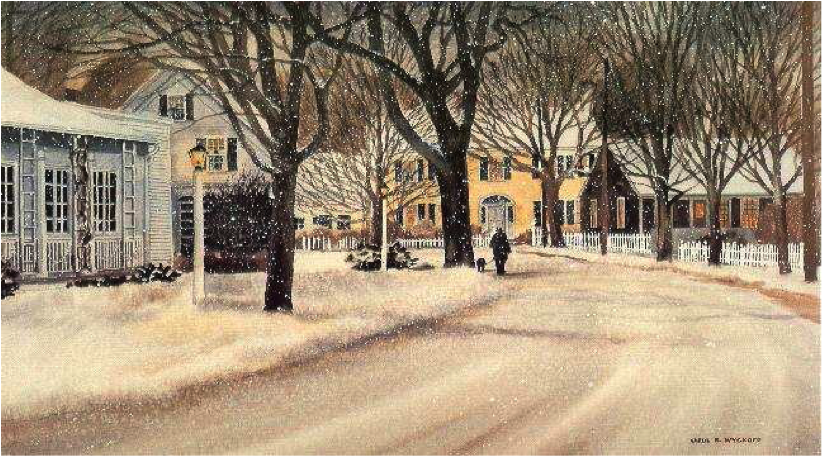 Winter Stroll, by Karol Wyckoff
The tour also includes an Open House at the South Yarmouth Library. Cider and cranberry bread will be served at the library, where visitors will see a display about this year's honorees, Trustee Emeritus Hester and Eric Attle, both long-time volunteers and supporters of the South Yarmouth Library.
Tickets are $15.00. Children under 12 are free, but only ticket holders will receive cookies.
Tickets are limited and may be purchased starting on Monday, Nov. 25 at the South Yarmouth Library; Bass River Shoe Repair at 146 Old Main Street; and Adrene Jewelers, 1198 Route 28, in the Hearth and Kettle Plaza.
Tickets may be reserved with a credit card at (508) 760-4820, ext. 1313, 10am - 4pm daily, except noon to 4pm on Sunday.
Get your tickets early as this event usually sells out fast!
For more information, call Patty Creighton at 508 394-2983.