Autism & Authors "Autism's Impact on Families"
Fundraising Event to Benefit Cape Cod Village
Monday, August 12, 10 am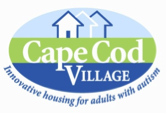 Although several hallmarks of autism include difficulties with communication and social interaction, it did not stop these two women from the Lower Cape from making a special connection.
Lisa Genova, Ph.D of Chatham and Lauren Jones, M.S.W. from Orleans met recently to talk about something for which they both have tremendous passion... AUTISM.
Lisa is a New York Times best selling author and published a novel in 2012, about anthony about autism. Lauren is a Clinical Social Worker at Orleans Psychotherapy Associates and the mother of a 24 year old son with autism.
Together, these two women are planning a retreat/conference in August to address the issues that impact families who have a child with a diagnosis of autism.