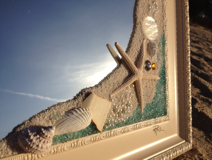 by Robin Pierson
I am in love with Ocean
lifting her thousands of white hats
in the chop of the storm,
or lying smooth and blue, the
loveliest bed in the world.
From "Ocean" by poet Mary Oliver
Like Mary Oliver, I am always drawn to the ocean. On any given day, you can find me and my rescue dog Savannah walking along the beaches of the Cape Cod Canal scouring for hidden treasures.
I see beauty in each broken shell and worn piece of driftwood. These treasures find a home in my unique pieces of decorative window art.
After our walk along the beach, Savannah and I return to our studio in the Gray Gables neighborhood of Bourne, MA to begin our day of creating.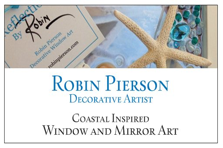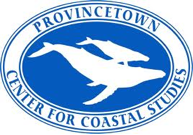 Your Scenic Escape From Summer Traffic
by Grace Finch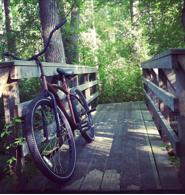 As I walked along the bike trail, in Brewster, I was enjoying its beauty when I felt a deep connection to its history. So I decided to research the role this route had once played in Cape Cod's development when it was in use as the old Cape Cod Railroad.
From its arrival in Sandwich, in 1848, the Cape Cod Railroad played a varied and vital role on Cape Cod; its 94 miles of track connecting Buzzards Bay, Woods Hole, Hyannis and Provincetown. The rail service encouraged tourism by providing reliable transportation for visitors and for the goods to fuel the growing economy.
One of the Cape's earliest rail travelers, in 1849, was my favorite nature writer, Henry David Thoreau. I was pleasantly surprised when my research revealed that Thoreau had written a lot of stories about the railroad.
He actually wasn't very fond of the new transportation as he thought it represented a "loud, rapid, unclean, indelicate drive of technology." He also said "it contrasted with his own inward and organic drive toward simplicity."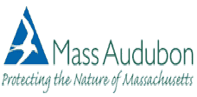 by Diane LeDuc and Stephanie Boosahda
When Stephanie Boosahda and Diane LeDuc first met at a book club meeting, seven years ago, neither would have guessed how their relationship would morph and evolve.
The fall of the economy of 2008 left us both jobless. We'd commiserate after book club, "Being poor bites" was our common mantra. The other book club women were going to theaters and restaurants; we were a couple of Cinderellas.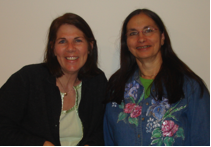 Our fairy godmother arrived last fall in the form of a business opportunity. Mind you, by then, we both had new jobs, but neither of us was making the kind of salary we'd been enjoying as teachers before the Wall Street debacle. And then, along came Viridian.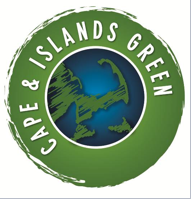 A roadmap for a
greener community…
One business at a time
Are Crypt Gall Wasps Killing Your Oak Trees?
READER ALERT: Cape Cod's Oak Trees Are Under Attack
If you think your oak trees are just late getting their leaves, or have lost their early leaves due to Winter Moth infestation then look up - you may be in for a disturbing surprise.
Crypt Gall Wasps destroy oak trees from within their own vascular system - once they lay their eggs in your tree the damage is already done. Leaves will curl up and turn brown at the edges, and gnarly bumps and tiny pin-holes can be seen all over fallen twigs and branches. Break open an infested branch and you may also find small, shiny, black eggs.
Unlike Winter Moths, which can be controlled by spraying trees in the early spring before the leaves emerge, Crypt Gall Wasps are new to Cape Cod and have arborists (and local government) scratching their heads.
We are only in our second year of infestation on the Cape so no one really knows the life cycle of this tiny creature or how to prevent the devastation now visible in oak trees from Bourne to Provincetown.
Arborists are currently testing various insecticides followed by heavy fertilization in the fall. We will publish an article in the Fall issue of this magazine, once we have more information to share. Fingers crossed that someone finds a treatment soon!
ADVERTISE WITH C
W

O

We publish five seasonal issues of CapeWomenOnline Magazine:
Winter Spring Summer Fall Holiday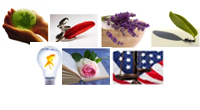 Click here for 2013 Advertising Rates
& Special Multi-Issue Offers