The Creation of a Leadership Center and Women's Museum
by Paige Riley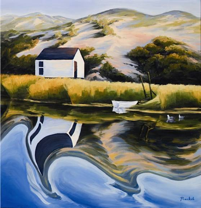 Pamet Reflections, oil on canvas, Rachel Ellis Kaufman
What moves you past fear and vulnerability?
For me, passion overrides my vulnerability, my self-doubt, my greatest fears and sometimes my better judgment - and I am certainly glad for that! Passion is my greatest source of inspiration.
It leads me into that magical place of owning personal power, pushing common advice and "better judgment" aside, and confronting my greatest fears.
In those moments, passion has shown me the path, or maybe the path I need to build. It is in this place that my creativity soars. Leaving external noise to the wayside, I am freed from judgment - I can move mountains.
My passion has always been stirred in the areas of supporting and protecting people, particularly women. I'm passionate about issues that affect women and their families, as well as youth, community, education and environment.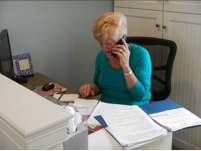 by Ginger Kimler
WE CAN's move less than 1.5 miles down Route 28 in Harwich Port has created the kind of positive change the non-profit is well-known for providing to Cape Cod women.
Its former office - a 20'X30' room above a bakery with a small conference room that lacked windows - abutted other offices and forced meetings and programs to off-site locations.
Its new office space is full of light, boasts a small conference center, and houses 3 private offices and a reception area. Adjacent to the reception area is a waiting room, which has the option of privacy via a sliding door, and 2 private consultation rooms.
With the exception of the PathMakers Mentoring Program, which is held at the Harwich Community Center, WE CAN is now able to hold many of its services, programs, and meetings on-site.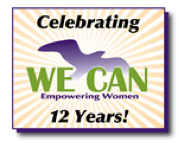 Women's Empowerment through
Cape Area Networking
508 430 8111
info@wecancenter.org
www.wecancenter.org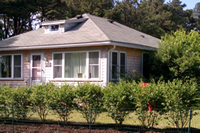 How saying YES to an offer of help transforms a life and creates a home
by Michelle Pelletier
In the Fall of 2009 I was a participant in the Pathmakers Program at WE CAN. Mary Jaynes, the Program Director of WE CAN and leader of the Pathmakers Program, was opening one of our meetings with some housekeeping- community information, announcements, and check in with our group.
She held up an inconspicuous piece of paper and waved it above her head, "Does anyone want this?"
A piece of paper. 8.5 x 11. Yellow I think. Black text. Single sided. Life changing.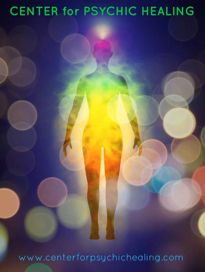 A transformational place for sensitive souls
707-849-7793
www.centerforpsychichealing.com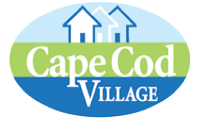 Autism & Authors
"Autism's Impact on Families"
Fundraising Event
to Benefit Cape Cod Village
Monday, August 12, 10 am
Join us in the beautiful setting of Craigville Retreat Center overlooking Nantucket Sound for a day of sharing as four authors provide their unique perspectives on autism.
Authors:
Arthur Fleischmann, MBA, Carly's Voice: Breaking Through Autism
Lisa Genova, PhD, Love Anthony; Still Alice; Left Neglected
Susan Senator, Making Peace with Autism; The Autism Mom's Survival Guide
Stephen Shore, EdD, Living Along the Autism Spectrum; Autism for Dummies; Beyond the Wall; Ask & Tell
Moderator:
Mindy Todd, Host/Producer of WCAI's, "The Point," as heard on the Cape & Islands NPR Station.
Click here to download a pdf flyer for more details and registration link
Our mission is to meet the ongoing residential and community living needs of adults on the autism spectrum.
Our values are based on the belief that every individual is entitled to live a meaningful life.