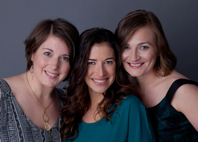 by Kate Sheehan
This place is dead. There's nothing for me here. It's going to be a very long winter.
As recently as December 2011, these words travelled my brain like a ticker tape. It was from this defeatist, Eeyore-like perspective that I came back to Cape Cod to spend a few months with family.
Prior to this visit, I had not stayed for more than three or four days since 1998. I promised myself that I would be back in New York City, the land of all that is good, creative and vibrant by April 1, 2012.
A friend explained that while on Cape I needed to meet two women: Jen Villa, owner of The Little Beach Gallery, and Amanda Converse, owner of Shift Boutique and founder of The Current Quarterly, Cape Cod's only local fashion magazine.
What unfolded next changed the course of my visit and planted the seed of an idea that has come to life as LoveLiveLocal; a fresh perspective on year-round life on our beloved sandbar, delivered monthly via email and regularly through social media.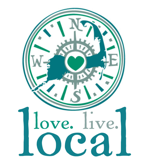 Local or visitor, year-round or seasonal…no matter who you are or what you do, there is plenty for you on Cape Cod. Let us help you find the food and the fun, the places and the spaces, what's up and where to get down on our beloved sandbar.
by Gail McMeekin, LICSW

A few years ago, I did a survey of my newsletter readers and people talked about wanting to immerse themselves in their chosen creative work and lifestyle and make it profitable. People wanted to get their work exhibited, licensed, or distributed widely or have the guts to let go and move in a totally different direction.
But what they lacked was confidence and a believing in themselves. All these aspirations and changes require courage.
So what is courage? Courage is the quality of mind or spirit that enables you to face difficulty, danger, or pain with manageable fear.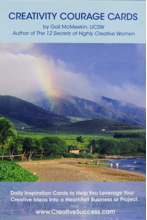 Some fear arises daily in the life of a creative person, as we are always working with novel ideas. Creative courage is essential to self-expression and that expression, regardless of its form, is creative.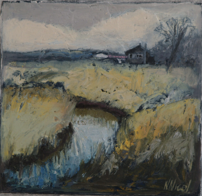 Nancy Nicol Art
Original oil paintings
Abstract cartography
Hand painted furniture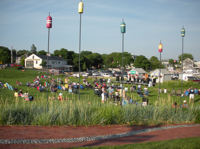 FREE summer concerts run through July & August at Aselton Park, Hyannis.
All shows are 6-7:30pm
The Town of Barnstable's Hyannis Harbor Summer Sounds Concert Series kicks off Friday, July 12th, 2013.
All events are free and family friendly. Each Friday concert contains a short entertainment spotlight featuring dancers, jugglers or ukuleles!
Labor of Love Benefit Concert at Aselton Park
JO&CO will bring their original sound and power house vocals to Aselton Park in Hyannis in a concert to support the Homeless Prevention Council in Orleans. The free concert will be hosted by DJ Suzanne Tonaire from Dunes 102.
Saturday, August 31, 5:30-7pm
September Sounds at Hyannis Harbor
Free Jazz Concerts at the HyArts Artist Shanties
Starts Sept 7 through 28, 2-3pm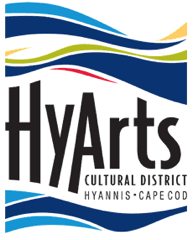 The HyArts Cultural District nurtures and celebrates the creativity and talent of established and emerging Cape Cod artists.
To learn more about the HyArts Cultural District visit www.hyartsdistrict.com
Click here for Summer Classes at the Hyannis Harbor Arts Center at Guyer Barn
by Grace Finch
Walking the beaches after a winter storm can be devastating to see all the erosion and dunes that have collapsed. It's an ever-changing process that has been re-shaping Cape Cod's shoreline for centuries.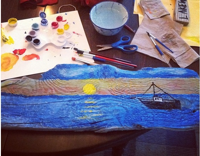 To me, the exposed foundations of old houses that once stood on the bluffs are fascinating. As I walk, I love to gather up weathered pieces of wood scraps, perhaps from old boats, for art projects.
Cultural Center of Cape Cod Summer Highlights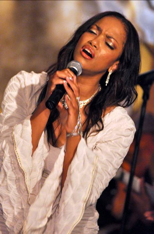 The Extraordinary Sherma Andrews, in Concert
July 20, 8pm
Summer SheArt Festival
July 26-27 from 5-8pm
Jenifer and her Texas Gentlemen, in Concert!
August 9, 7:30pm
The Cultural Center of Cape Cod,
307 Old Main St., South Yarmouth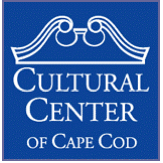 "All the Arts for All of Us"
Serving Cape Cod's community by offering a wide range of events, Exhibits, and educational programs
Click here for the exhibit & events schedule