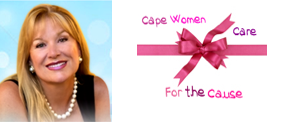 Cancer Q & A
with Kathy Kanavos
Ask Me Anything!
Kathy O'Keefe Kanavos addresses your concerns about Cancer
Dear Kathy,
I was recently diagnosed with hormone receptive breast cancer DCIS grade 2 - I just turned 50yrs old and have two teenage children. I saw two surgeons who had very different approaches. One seemed to recommend a mastectomy and the other one a lumpectomy followed by radiation.
I am leaning towards the "baby steps" approach of lumpectomy and radiation but not sure I am making the right decision. I am also waiting on the genetic testing results from BRACA because an aunt had ovarian cancer. I do not think this would change my decision. What helped you make your decisions? This is so very hard.
Amber
Dear Amber,
I also had stage 2 DCIS while in my 40s. I understand your concerns. Yes, it is a difficult time but you are not alone. You have a sisterhood of survivors in your corner. I believe in second opinions, even when they are so different.
Being an e-patient is another way to research your options. You collect the data and then make a decision you can live with. I also had opposing opinions and would "sleep on all the information" then make a decision in the morning, after a good night's sleep.
It is amazing what your dreams can tell you. I am pleased to see you are utilizing the BRACA test. Another option to consider is the Oncotype DX® Test which can predict if chemotherapy will help you.
The Oncotype DX test is a genomic test that analyzes the activity of a group of genes that can affect how a cancer is likely to behave and respond to treatment. The Oncotype DX is used in two ways:
To help doctors figure out a woman's risk of early-stage, estrogen-receptor-positive breast cancer coming back (recurrence), as well as how likely she is to benefit from chemotherapy after breast cancer surgery.


To help doctors figure out a woman's risk of DCIS (ductal carcinoma in situ) coming back (recurrence) and/or the risk of a new invasive cancer developing in the same breast, as well as how likely she is to benefit from radiation therapy after DCIS surgery.
The results of the Oncotype DX test, combined with other features of the cancer, can help you make a more informed decision about whether or not to have chemotherapy to treat early-stage hormone-receptor-positive breast cancer or radiation therapy to treat DCIS.
Good luck with your final decision. Only you can make it.
Kathy
Dear Kathy,
My fiancé was diagnosed with Ewing Sarcoma, a malignant small, round, blue cell tumor. It is a rare disease in which cancer cells are found in the bone. Over a year ago, had surgery and intense chemo and now the doctors believe it's back and progressing. We are struggling with this news. I don't know what to do and am devastated. Do you have any suggestions?
Betty
Dear Betty,
I can hear the love for your fiancé in your email. Don't give up. I survived cancer three times. Your fiancé is young and a fighter, and with you by his side he has a better chance than most at beating this cancer again. Recurrence is no longer a death sentence.
Kathy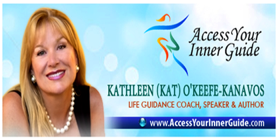 Dear Kathy,
My 88 year old father had melanoma removed from his scalp 3 years ago. Within the last month a lump was found on his tummy. After having multiple body and brain scans it was found that melanoma has spread throughout his body. His doctor suggested that he take immunotherapy called Yervoy, which probably won't help the melanoma that has spread to the brain.
My dad had one treatment two weeks ago and since then he's felt horrible, with no energy. He is dizzy and has no appetite. As of today, he doesn't think he will continue with the immunotherapy because he feels "this is no way to live." This is breaking my heart because he's talking about funerals, pallbearers, hospice, etc.
Do you have any suggestions? Do you think he will improve with a second treatment or just feel worse?
Thanks.
Debbie.
Dear Debbie,
This is indeed a painful time for you. It is a right-of-passage for both you and your dad. I watched my dad go through a similar circumstance with bone cancer while he was also in his 80s. It was one of the most difficult times of my life because I had to respect his decision to also stop therapy and finish out his days on his own terms.
This helped me understand that there comes a point where existing in discomfort from treatment is less desirable than living to the end, even in some pain. Watching him take charge of his mortality by doing much that your father is doing, made me love him more in the time I had left.
Like your father, my dad took on much of the emotional and financial burden of his passing, which was a blessing in disguise. It also gave him the chance to feel in control in a situation that was not out of his control. Hospice was absolutely wonderful to us. The hospice nurses are earth angels. They made sure my dad was comfortable. Lean on them. They have wide shoulders. I hold you and your dad in my prayers.
Kathy
Dear Kathy,
I have been going through cancer treatment and find that I am very constipated. I've been drinking Senna tea. I make a cup in the morning and keep it in the refrigerator, then I warm it up and drink it at bedtime. I've tried almost everything and this is the only thing that seems to work. I also take a magnesium gel cap at night with 2 stool softeners. Did the chemo treatment constipate you as well and what did you do to "get things moving?"
Donna
Dear Donna,
Yes, I became very constipated from chemotherapy and wrote a whole chapter about it in my book because it was so very uncomfortable. Do whatever it takes to become comfortable. Sometimes it takes experimenting and combining remedies to get the relief you need.
I like the way you are combining holistic tea with stool softeners. Hang in there. My constipation disappeared within three weeks of completing treatment.
Kathy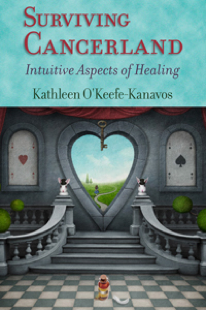 Available at CypressHouse
http://www.amazon.com/dp/1879384965
Kathleen O'Keefe-Kanavos- published author SURVIVING CANCERLAND: Intuitive Aspects of Healing (Cypress House) is a three-time breast cancer survivor whose dreams diagnosed cancer missed by the medical community. She is an Intuitive Life & Dream Coach, Radio Host, Columnist, R.A. BLOCH Cancer Foundation Hotline Counselor, Inspirational speaker on Survivor-to-Thriver in Health, Wealth & Relationships.
Learn more at www.SurvivingCancerland.com
If you are struggling with your own diagnosis, or know someone who is, please email Kathy with your questions and concerns at:
katkan@comcast.net