by Patricia Monahan
Habitat for Humanity of Cape Cod (HHCC) holds a special place in my heart. It is because of this wonderful organization that I have a place of my own to call home.
Founded in 1976, by Millard and Linda Fuller, Habitat for Humanity was based on Partnership Building. They believed that families in need would work side-by-side with volunteers to build simple and affordable homes.
HHCC was formed in 1988. In the early days, volunteers worked on the rehabilitation of rental properties and assisted veterans in need with ramps and other modifications for their homes. They also erected 18 new affordable homes for families on Cape Cod.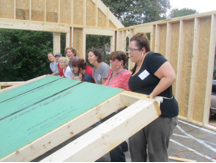 Victoria (Vicki) Goldsmith took the reins at HHCC in 1999, as their first full time Executive Director. Keeping the partnership principle in place, she has gone full steam ahead in the past 15 years.
Vicki brought her knowledge of Social Work and Property Management to HHCC, as well as her prior working experiences with Elder Services of Cape & Island and The Orleans Housing Authority.
Habitat for Humanity of Cape Cod is one of the most active chapters in Massachusetts. As of August 1, 2014, their chapter has completed 90 homes. They expect to celebrate the 100th home by the fall of 2015…

Building homes… Changing lives… Preserving community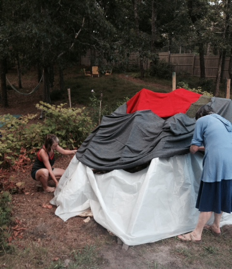 by Michelle Pelletier
My creative life alternates between snail and lighting. This summer it's the lighting. The previous years were a slow crawl to discovery. Sometimes creative impulses have to wait their turn to be realized. Then, lighting, where all the pieces come together and a deeper intention is brought to life.
The Center for Psychic Healing recently hosted its first annual Cape Cod Women's Retreat. We enjoyed six days of discovering energy awareness tools, meditations and events like the outdoor sauna, fire circle and Mary Magdalene healings. There was room to tent, room to stay in cozy queen-sized beds and, for locals, the opportunity to come and go as needed …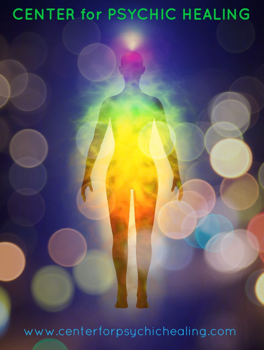 A transformational place for sensitive souls
707-849-7793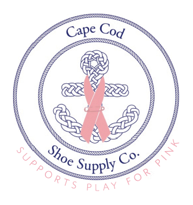 Play for P.I.N.K.®
Cape Cod Shoe Supply Co. LLC. supports Play for P.I.N.K.® with a specially designed flip-flop for breast cancer research.
Cape Cod Shoe Supply, a flip-flop and accessories company born in Harwich Port of Cape Cod, is stepping up to support breast cancer research by donating 10% of sales from their specially designed Breast Cancer Research flip-flop to Play for Pink®; a non-profit focused on fundraising and awareness, leading to prevention and a cure for breast cancer.
This flip-flop includes Cape Cod Shoe Supply's "Mainsail" design in pink, and features a graphic image of a mermaid with the quote, "When the waters get rough, the tough dive deeper".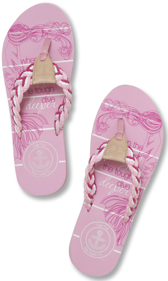 Play for P.I.N.K.® is thrilled to be the beneficiary of sales from Cape Cod Shoe Supply's Breast Cancer Research flip-flop. 100% of the proceeds received from our partnership will go directly into the hands of researchers dedicated to prevention and finding a cure for breast cancer", says Executive Director of Play for P.I.N.K.®, Stephanie Hamburger.
For more details visit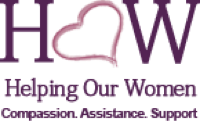 A resource center for women with chronic, life threatening and/or disabling illness. Serving Provincetown, Truro, Wellfleet & Eastham on Cape Cod, Massachusetts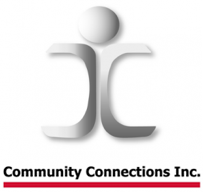 Opportunities for People with Disabilities
800-308-1321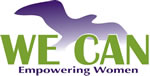 WE CAN changes lives. For more than 10 years, WE CAN has empowered Cape Cod women of all ages to successfully navigate challenging life transitions such as career change, job loss, illness, retirement, divorce, isolation or personal loss.
WE CAN is located at

537 Main Street Suite 2H
Harwich Port, MA 02646
(508) 430-8111