by Lisa Ricard Claro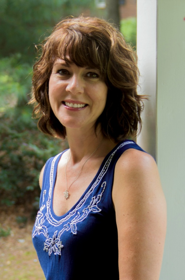 Follow your dream. Chase your dream. Go in the direction of your dream. Notice the trend? The juxtaposition of words?
These trite phrases all have something in common, and it isn't limited to their nebulous optimism. It is the separation and distance between you and that thing for which you yearn, as if your dream is an elusive butterfly you must run after with the hope of capturing it, assuming you don't first collapse from exhaustion.
If you're going in the direction of, following, or chasing something, then that thing, whatever it is, is somewhere out in front of you, always separate from where you are.
So I'm offering different advice than you have probably ever heard before, certainly not from someone whose sole goal is to motivate you. But here it is: Do not follow your dream. Do not chase your dream. Do not go in the direction of your dream.
Rather, you should grab that sucker with both hands and secure it in your heart where it will burn with a righteous fire and fuel you to all the success of which you know you are capable...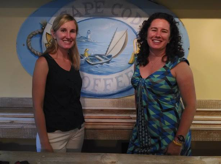 by Lisa Markley
Molly and Cate MacGregor are making important decisions. They huddle over their computers at their respective desks, just two feet apart, continually updating one another on their work, asking for and sharing opinions.
The dynamic and energetic sisters chat excitedly about their passion for coffee, the environment and their sustainability initiative. Since purchasing Cape Cod Coffee Roasters, the sisters have doubled their wholesale customer base and have made an imprint on the community with their commitment to fair trade and environmental awareness.
Molly, 32 and Cate, 30, stumbled across the established Cape Cod Coffee Roasters two years ago. Molly, who has a background in environmental construction, looked at purchasing the building and property as a real estate venture. Then she met Demos Young, a third generation coffee roaster.
At 81, Young was looking to step back from the daily operations and stress of running a business. The passion for his work was contagious and Molly was intrigued.
She asked her sister to meet Young, who'd grown up on a coffee plantation in Kenya and worked in the trade in Central and South America. The man's taste is so discerning that he can tell you what part of the world the bean came from and even what the growing conditions were...
by Beverly Ryle
What do you want?
If you think it's an easy question to answer, try this: write the words "I want" on successive lines of a legal pad or a piece of ruled notebook paper and make a complete sentence out of each, all the way to the bottom of the page.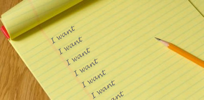 How far did you get?
I'm not sure there's a better way to unlock your potential than to be secure in what you know how to do while at the same time looking for ways to broaden your horizons.
There's no need to be concerned if you left a lot of them blank. It's human nature to have trouble even with everyday choices such as what to wear or have for dinner, much less the ones that are life-changing.
Sometimes the only "I want" a person in a difficult work situation can come up with is to get out of it as soon as possible.
Knowing what you don't want is a valid starting point, but to reclaim your hope for the future you'll need a vision beyond your current circumstances. Anywhere-but-here thinking won't help you break free of the isolating grip of a job-from-hell.
Did you start to write something on your I-want list like, "… to take a watercolor class," and stop because you remembered the art teacher who didn't like your drawing?
Or "… to go to graduate school" and strike it out because you think you'd be the oldest one in the class? ...
by K. S. Mueller
I've been all over Western Europe and parts of the Caribbean for my work, but my big dream is to buy a small RV and take road trips with my dogs right here in the U.S.
I hope to be able to buy an RV within a few years, but in the interim, I'll take short trips between my Cape Cod and central Massachusetts homes, with the dogs, for practice.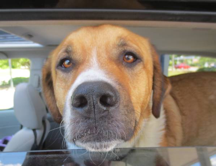 Until I can actually hit the trail for the first big road trip, I'm launching a new lifestyle website that will feature my writings and photos about traveling with dogs. I'm also going to offer coaching about raising dogs and cats, pet health, caring for senior pets, grief and loss of a family pet.
My new site will have a weekly advice column where I'll answer letters submitted by readers and followers. Eventually, I'd like to take to the road to give presentations about my work at pet fairs and conferences.
I've built up a substantial online network of fellow pet bloggers, dog and cat associations, rescues, shelters, pet product wholesalers and manufacturers, publishers – you name it – any type of thing related to dogs (and cats).
The challenge is going to be in marketing myself as a life coach to pet owners who do not already know me...