by Angela Persechino
My practice of making art continues to be the same as it always has been…a visual diary. There is an emphasis on transporting the internal noise to an external place for peace. If not complete peace at the moment, then a place for contemplation and reflection.
My work is an empirical interpretation of a universal experience. Daily living. Inclusive of the trials, tribulations and unique celebrations.
I am motivated by the desire to process my observations, explore the findings and gain insight to the significance. My art becomes current, in the moment, representing acceptance of what is.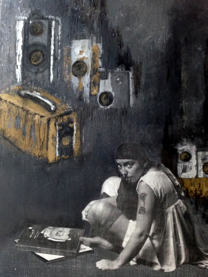 Victrola, photo montage/mixed media
Sometimes being heard, seen or recognized requires our attention to both new and old ways of communicating. Confidence goes a long way. Eye contact is admired. Mystery remains intriguing.
My creative expression of choice is delivered through a variety of visual art practices (painting, photography, sculpture and mixed media). The subject matter relates to the present moment and represents a narrative based on personal reflection and real life experiences …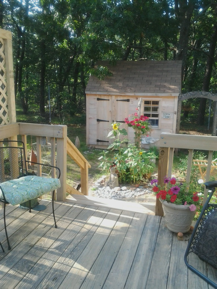 by Nancy Nicol
Monthly payments, home improvement loans, septic pump-outs, water bills, taxes and upkeep have shadowed me for the fifty years I've owned properties on Cape Cod. Even though I stayed on good terms with banks and lenders, I worried, kept a mental list of what-ifs? I thought the tight feeling in my stomach was normal. Didn't everybody triage their bills in piles of must, maybe, ignore?
Working as a psychotherapist since the 80's, I've had the luxury of planning appointments around painting mornings. But I was facing big challenges - aging and retirement - and a new set of priorities moving forward. Would I focus full-time on my art? Could I manage a self-supporting, independent and abundant lifestyle on Social Security and art sales?
Last year, I made a conscious decision to get out from under. I would sell my home, pay-off the mortgage and live debt-free. Financial necessity combined with my "keep it simple" philosophy. I had built up substantial equity in the property. It would mean closing Gallery 5, a home occupation business started after I bought the house, thirteen years ago …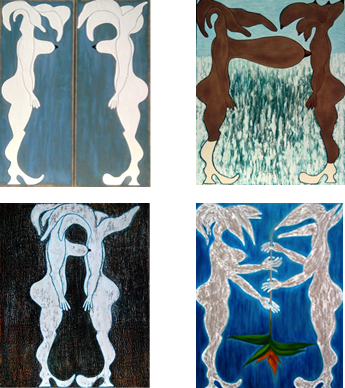 The Ladies, a group of four 5'x4' linen canvases, by Angela Persechino
Larkin Gallery
September 19 – October 1
The show will open on Friday, Sept 19, with an Artist's reception from 7-9pm
Larkin Gallery is honored to host a 50 year Retrospective of Neva's work that will highlight different stages of the artist's development from the 1950's to the present. The exhibit will include watercolors, woodcut prints, paintings and sculptural paintings. Neva's work is very unusual and provocative art, and has been exhibited in museums, corporate and private collections around the country.
Larkin Gallery is located at
405 Commercial Street, Provincetown.
508.487.6111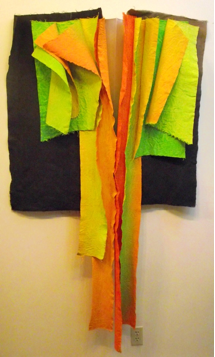 Roseville, by Neva Hansen