Buying savvy on the part of Young and the MacGregors has allowed Cape Cod Coffee Roasters to become the first and only in the country to offer this particular bean which is named Impala, based on the co-op where it's from. The roasters are still working on the blend and have been offering the coffee to walk-in customers at their Mashpee shop.
Among the other exciting projects that the MacGregors are working on are a renovation and expansion of their cafe and the development of a cold brew. After researching products for this new endeavor, they grudgingly admit that straws will be a necessity, but they draw the line on styrofoam.
Along with doubling their wholesale base, the MacGregors have expanded their business by participating in numerous Farmer's Markets, offering coffee subscriptions, and selling brewing equipment and gift baskets. They involve their customers with the Ambassador Club, where they encourage fans to request their product at their favorite stores and restaurants in exchange for Cape Cod Coffee Roasters' swag.
The MacGregors also host "coffee takeovers" where they travel to offices to present their product. They will also partner with organizations in their fundraising efforts.
Customers who visit the roasting facility, which is 100% solar-powered, can gather as much or as little information as they'd like. According to Bonnie Nowik-Cohen, a team member who wears many different hats with the company, personal experience is paramount for the customer. "We like to educate without the attitude. We want to enjoy and appreciate coffee with our customers. The camaraderie is wonderful," she explains.
Graduates of Cape Cod Academy, the MacGregor sisters each have degrees in Environmental Studies. They readily admit they were raised by hippies in Brewster, emphasize the green aspects of their business. All of the grinds and filters they use in production are composted. No chemical fertilizers or pesticides are used on the plant property. The home they grew up in was half house and half greenhouse. They inherited their entrepreneurial spirit from their father, who made his mark in real estate. Their mother contributes wherever she can, occasionally delivering coffee on the lower Cape.
There was never a real concern about their ability to work together in a business venture. Molly owned a jewelry store in Provincetown for five years with Cate working by her side. Even then, they balanced one another and found success.
The office they share speaks of organized chaos. Surrounded by pump pots, travel mugs, file folders, and post-it notes, Cate happily clicks away on her computer. Molly carefully maneuvers around her dog Louie, a small black labradoodle, who is sprawled at her feet.
Above Molly's desk is an inspirational vision board which she created as part of a group she belongs to called Think Tank. Along with colorful photos taken from magazines, there are empowering quotes, such as "Purpose and Passion, Speed Up Success and Doing What Counts." Most interesting, perhaps, is "Eat The Frog", a reminder to pick your most dreaded task of the day and complete it first rather than dwell on it.
Although much of Cate and Molly's time and energy is focused on Cape Cod Coffee Roasters, they are keenly aware of balance in their life. "It's important to take advantage of living on Cape Cod," explains Cate. "Each season, we make a list of events we want to attend or adventures that we want to take part in."
"Like jumping off the Sandwich Boardwalk or going to the Beachcomber in Wellfleet," adds Molly. When told about a Thanksgiving event at the Birdwatcher's General Store, in Orleans, Cate immediately researches it on her computer and as Molly asks, "How did we not know about that?", Cate replies, "I just put it on our calendar!"
When asked if they envision someday working alongside a future generation, Molly replies, "I guess we haven't really thought that far ahead. Right now I feel like this business is my baby."
Photographs published courtesy of Lisa Markley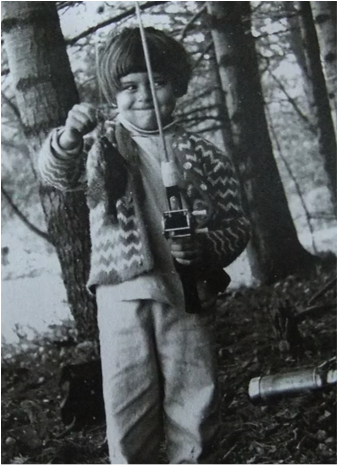 Lisa Markley washed onto the shores of Cape Cod nearly 20 years ago and can't imagine living anywhere else. She has a physical reaction whenever she crosses the bridge and counts the minutes until she is able to return.
Originally from New Hampshire, Lisa is a proud graduate of the University of New Hampshire, where she earned her degree in Sports Communications. She went on to serve as the Director of Sports Information for women's athletics at UNH, a position she held for seven years.
Since moving to Cape Cod, Lisa has held jobs as a lumper, a gate guard at the dump, a FedEx delivery driver, a manager at a propane company and a team member at Agway.
In her spare time, she enjoys photography, running, biking and kayaking, as well as exploring every beach and back road from one end of Cape Cod to the other.
This is her third submission to Capewomenonline.com. She is currently working on her first novel.