Do Not Follow Your Dream
by Lisa Ricard Claro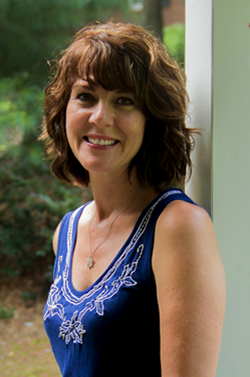 Follow your dream. Chase your dream. Go in the direction of your dream. Notice the trend? The juxtaposition of words?
These trite phrases all have something in common, and it isn't limited to their nebulous optimism. It is the separation and distance between you and that thing for which you yearn, as if your dream is an elusive butterfly you must run after with the hope of capturing it, assuming you don't first collapse from exhaustion.
If you're going in the direction of, following, or chasing something, then that thing, whatever it is, is somewhere out in front of you, always separate from where you are.
So I'm offering different advice than you have probably ever heard before, certainly not from someone whose sole goal is to motivate you. But here it is: Do not follow your dream. Do not chase your dream. Do not go in the direction of your dream.
Rather, you should grab that sucker with both hands and secure it in your heart where it will burn with a righteous fire and fuel you to all the success of which you know you are capable.
For years I followed, chased, and went in the direction of my dream to be a published author. This method of pursuit wasn't all bad. I cut some grown-up teeth along the way and learned that my dream required aggressive fine tuning.
But once I narrowed the scope and brought my dream into focus - not only to be published, but to be a novelist - it was time to stop chasing the dream, time to stop following it. It was time to control it.
Control your dream.
With perseverance and time, dedication and sacrifice, it can be done. It takes goal-setting, the understanding that setbacks are learning tools that will help you in the long run, and the acknowledgment that every victory, no matter how small, deserves to be celebrated.
There's nothing wrong with rewarding ourselves when we do something right. (Sweet red wine and dark chocolate are my personal favorites for those atta-girl moments.)
Goal-setting is imperative if you intend to keep your dream nestled in your heart and not wandering far afield.
Writing down your goals and reviewing them will help you remember why you're doing what you're doing and make it easier to keep at it even on those days when you have a better offer.