Getting Off to a Good Start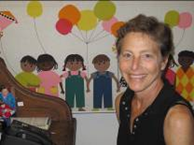 A perspective on Early Childhood Partnerships in Harwich
by Francie Joseph
As I begin my twentieth year as Coordinator of Early Childhood Services in Harwich, I look forward to renewing my commitment to young children, their families and providers.
One of the most compelling aspects of my position is helping provide access to quality and affordable early childhood programs as well as offering support and education to both families and providers.
The years from birth to five are significant and formative in a child's development. It is vitally important to be proactive in providing the highest quality learning opportunities to support the cognitive, social and emotional development for all young children.

Harwich Students STAND Up to Genocide
by Marcella Vokey
With modern technology connecting us to the rest of the world, the number of people who remain unaware of today's genocide is astonishing. This realization drove Harwich High School students MacKenzie Hamilton and Andie Ramirez to stop scanning the news and take action.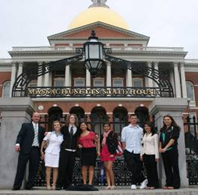 These young women are members of the national organization STAND (Students Taking Action Now: Darfur, a student-led anti-genocide coalition.) Co-Presidents Hamilton and Ramirez have led the Harwich chapter of STAND, and serve as examples of tenacity and dedication through fundraising, spreading awareness, and lobbying for their cause.

Harvesting Abundance with the Grow Food Party Crew
by Dulanie Ellis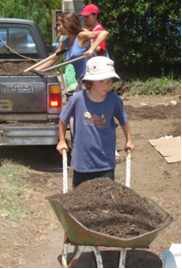 All across America, communities are reclaiming their food system. Stepping away from the fast-food, salad-in-a-bag, microwave frozen dinner trend of the last several years, folks are stepping outside to their gardens instead.
This playful approach to growing food and building community will inspire you to create vegetable gardens and edible landscaping in your own neighborhood!

Brooks Free Library Nurtures Community
by Suzanne Martell
In the last year, the media has lamented the death of the printed page on numerous occasions. Books, newspapers and magazines are being replaced by more and more online media sources. One might assume that venerable institutions such as libraries are fast becoming dinosaurs, obsolete in the light of the new media age. That assumption would be wrong. In Harwich the number of people using Brooks Free Library continues to grow every year.


What is a Time Bank?
In economics, a time-based currency is an alternative currency where the unit of exchange is the person-hour.
Time-based currencies value everyone's contributions equally. One hour equals one service credit.
Here's how the Cape Cod Time Bank works: