Sex, Drugs & Rock-n- Roll
by Kathleen O'Keefe Kanavos
"C'mon, baby, light my fire. Try to set the night on fire."

Jim Morrison (1943-1971)
Have you ever wondered if sex will ever be enjoyable again during or after cancer treatment? Following an experience with painful sex, the fear of intercourse can become a self-fulfilling prophecy. It takes courage to explore an area that has been taboo in our culture for so long: the act and the art of lovemaking.
Hormones stimulate sex, as do healthy energy levels followed by a feeling of physical pride.


Q & A
with Kathy O'Keefe Kanavos
Kathy responds to your concerns about cancer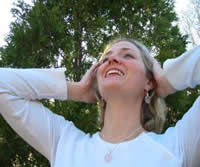 A Message from Spirit
Channeled by Lynne Delaney
Trusting Energy Flow
Times are shifting and changing as we connect with the evolution of energy and perspective. Observe the beauty and bounty of these changing times. There is much to gain from your experiences and your willingness to accept gifts into your life. Allow your creative self to be expressed in ways that will open the path to eternal joy and love. Have full respect for your creativity in all that you do and admire how Universal Spirit Works through you and others to create enlightened evolution.

7 Ways to Reduce Anxiety- Instantly
by Nicola Burnell
These tips will help to halt the freight train running through your chest:
Remember to Breathe:
Count to five as you inhale, hold for five, then exhale for five. Repeat this seven times, or until your heartbeat begins to slow down.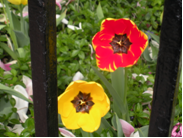 Refocus:
Find something calm to stare at; the leaves of a plant, the curve of a piece of furniture, the way the light rests on the wall, choose anything that will calm your eyes and allow your mind to reboot itself.

Rock Water Unlimited
Now open at:
1573 Main Street
(6A) in Brewster
Specializing in Body Talk protocol & flower essences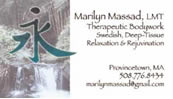 Sandwich Author Receives National Award
Cape Cod author and fertility coach Kristen Magnacca received the "Night of Hope" award for Best Book from the National Infertility Association, at the association's June gala.
Her book Love and Infertility: Survival Strategies for Balancing Infertility, Marriage, and Life has recently been released in paperback.
More information and an interview with the author will appear in a future issue of CWO, or visit the author's website at website.