Do Clean Homes Make
Us Sick?
by Lisa Gledhill
Home should be our safe haven, but sometimes a home that is too clean is actually detrimental to our health.
Much scientific evidence has pointed to household chemicals as contributing factors to poor health that could possibly result in allergies, asthma, autism and ADD/ADHD.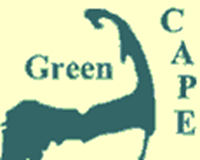 GreenCAPE's Basic Alternative Product List for the Gardener
The Least Toxic Options for your Yard, Garden, Lake and You
GreenCAPE, a local Cape Cod non-profit since 1998, provides information about pesticides and a variety of other environmental threats. The name stands for "Cape Alliance for Pesticide Education."
Their mission is to help protect the sole source aquifer of Cape Cod and the health of all creatures, human and otherwise, on Cape Cod.
Discover ten products, from liquid seaweed to earthworms, that will make your yard a greener environment for you and the animals who share it.