Healing and Health Following Ovarian Cancer
by Carolyn S. Ellis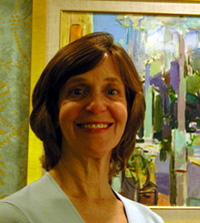 Orchard Avenue is one of my favorite walks. The narrow lane winds through a quiet neighborhood, with homes widely spaced and set well back. The widest curve skirts a meadow that's just right for sledding.
Blustery winds often race down the hillside and whistle through a tall grove of hemlock and white pine. The sound of the wind in the branches and its feel on my face take me back to a favorite story from childhood, Heidi, by Johanna Spyri…
As an adult, I have come to see Heidi as a healer, the first I can recall. Heidi paves the way for invalid Clara to stay with her and Alm-Uncle on the mountainside. Heidi seems instinctively to know that Clara could walk again, and she herself has experienced the joy and misery that come from different environments.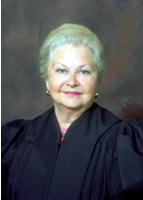 Me? A Justice
of the Peace?
Excerpts from "Say I Do! Wedding Tales of a Cape Cod Justice of the Peace"
by Marie Sherman
The seed was planted one day in 1985 when a colleague from Barnstable District Court casually announced, "I have a wedding to do this weekend." I was curious and asked what he meant. He explained he was a Justice of the Peace. After asking a few questions, he suggested, "You should go for it – you'd be great."
That evening my husband and I discussed the idea and his response was, "If you want it, go for it." With his blessing, I embarked upon a rewarding and joyful avocation.
As a Justice of the Peace, I thoroughly enjoy meeting all sorts of people, anywhere and anytime. With my well-prepared notes, I am able to walk into a room full of strangers without a qualm.

DEPRESSION:
A Message From Self?
by Kathleen O'Keefe Kanavos
Cancer and depression go together like peanut and butter.
During my severe bouts of depression I had a choice. I could take pills to alleviate it, or I could face it and figure out what my body and psyche were telling me.
I always believed that depression was a symptom, not an illness. Alleviating the symptom would not cure the disorder. I saw my depression as something that would diminish if I faced and cured the cause.
This is easier said than done.
Looking back on those difficult times I can now answer questions I avoided such as, "Why was I depressed? How did depression serve me and what did it teach me?"
Our minds are incredibly powerful and will manifest situations to serve and save us.
I came to the conclusion that depression and illness were ways of forcing me to slow down and "look within" at memories (old baggage), events (past and present cycles), people (relationships), and life styles (habits) that are not to my benefit.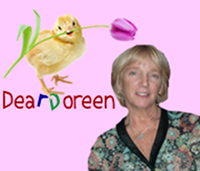 Dear Readers,
This month I discuss the decision of parents to give their young adolescents cell phones with text messaging, as well as computer access to Facebook, instant messaging and My Space.
The decision to give young adolescents access to these forms of communication should be discussed between the parents and the child. With these forms of instant communication comes a great deal of freedom to text or write statements or information that an adolescent may not verbalize by phone.