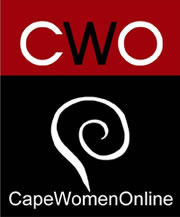 Cape
Women

Online - Where Cape Women Shine

Your local venue for the women of Cape Cod to share their ideas, experiences and resources while inspiring each other in their life's journey
Inspire

. Encourage .

Network

. Share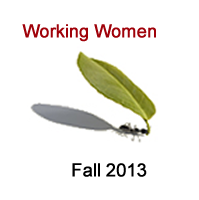 <
Building Connections
by Diane McDonough
Patricia Taylor is a mother, grandmother and a construction worker with a Construction Supervisor's License. She loves to work with wood. She's renovated and winterized her own home; converted a van to a camper; and has empowered families by building homes — and kayaks — for Habitat for Humanity.
Soft-spoken and unassuming, her woodworking skills are impressive, but Pat's strength lies in her relationships to her family and to her community. She uses these talents to make the world a better place.
A self-proclaimed rebel with "progressive" parents, she chose to explore possibilities and dismiss the limitations society placed on women.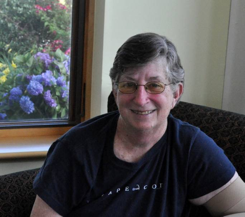 She attributes her mechanical abilities to her dad, an engineer who liked to "tinker around the house." Learning these skills did not interest her older brother, so her dad shared his knowledge with Pat.
When she was denied entrance to shop class in high school because she was a girl, her dad, recognizing her flair for building, continued to share his tools and cultivate her craft.
Her mom, a rebel like herself, had no objection to her daughter being taught 'nontraditional' skills, but mandated piano lessons (Pat would've preferred the saxophone), and a ritual attendance at the dinner table when her parents encouraged discussion of anything and everything. Otherwise, Pat said, "My brother and I were free to explore ourselves."
Pat is very close to her own daughter, and three grandchildren. They live nearby, and continue a Christmas tradition she began when her daughter was a little girl — they make gingerbread houses together. When her young daughter wanted to make two houses, they donated the second one to the pediatric ward of the local hospital.
Nowadays, the mother-daughter team has increased the holiday house production numbers. This past Christmas, over one hundred gingerbread houses were delivered to families at Safe Harbor (the battered woman's shelter in Hyannis), to the Harwich Elementary School, and to homeless shelters in Falmouth and Hyannis.
Pat recalled a difficult time in her life when she'd divorced her abusive husband and moved around the country, "trying to hide, more or less." As a single parent with a little one, she took any job she could to make ends meet. "If Habitat for Humanity had a program back then," she realized, "I would have qualified."
In 1997, after hearing about Women Build (an affiliate of Habitat), she took a week's vacation from her job servicing ATMs at Bank of America, and volunteered. "It was something that appealed to me. I said, 'I'm going to do this!' " She helped the all-woman crew (200 strong) blitz build a home in Harwich, in thirteen days!
"I never had so much fun in all my life. I met fabulous, fabulous people. Some of them are still friends. You get a taste of the work and you want more. If I had a day off, I'd go back and work. It gets in your blood…A home provides a stability factor," she said, "and the faces — you need to see the change in the families' faces."
In 2003, laid off from Bank of America, Pat signed on as Project Coordinator for Habitat. After the original builder backed out of their first duplex, in Provincetown, she was asked to take over as Director of Construction. She held that position for six years, building among other things, their largest subdivision, Danvers Way, in Hyannis.
"The people at Habitat are so awesome, they all work together. They all help each other out."
Pat reluctantly retired from Habitat in 2009, to recover from breast cancer. "I gave it up when I had the cancer because I couldn't do the physical work. With Habitat you get so many unskilled volunteers, you have to take them, train them." She then focused her energy on regaining her health.
For the past decade, Pat has elevated her woodworking to an art form by creating wooden kayaks with Bill Witmer, her boyfriend and "best friend." Their cedar masterpieces are as beautiful as fine pieces of furniture. "Functional furniture, and they float!"
Pat met Bill at Habitat. They connected because they had a few things in common: he was a retired aircraft mechanic who'd worked at Otis Air Force Base, she'd worked on DC-9s as an aircraft electrician for McDonnell Douglas in California, and amazingly, they each had dreamt of building a wooden kayak.
The first kayak they made was Bill's. During the construction of the second kayak (Pat's), they reached a joint decision "that the build process was too much fun to stop after two…"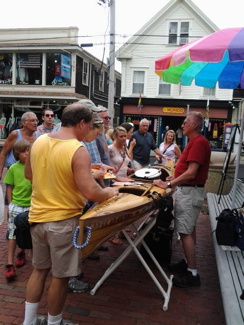 Photograph by Patricia Taylor
Habitat already had a volunteer who'd been making a canoe every year to raffle, but he'd retired and moved to Maine; they decided to continue the tradition, but instead of a canoe, they'd build and raffle off a kayak.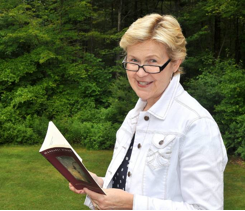 Diane taught high school English and was a high school librarian in the Taunton area for twenty-five years. Since moving to the Cape last October, she's been living her dream — writing, taking photographs, and meeting inspiring Cape women.
Diane's ekphrastic poetry has recently been exhibited (with paintings by visual artists) at Highfield Hall, Falmouth, at the Wickford Art Association (Wickford, RI), and currently, at the Green Brian Nature Center, Sandwich. She lives with her husband, their dog Journey, and their cat Sam-I-Am in Marstons Mills.
Diane welcomes your comments at drmcdonough3@comcast.net
During the spring and summer, Pat and Bill crisscross the Cape attending town-sponsored venues (sixty in 2013), to sell raffle tickets. Kayak #15 is currently on tour. To date, they've raised an extraordinary $180,000 for Habitat.
For a while, the couple had a business making kayaks, until it offered too much stress and not enough fun. Now they build one kayak a year for Habitat, and occasionally build or restore a kayak, boat or canoe.*
In her spare time, Pat enjoys kayaking. "A wooden kayak is different from plastic," she explained, "it glides. It's quieter, narrower. You're barely sitting above the water; nature continues around you."
She and Bill paddle down estuaries, witness osprey feeding, observe foxes and great white egret.
Even if she could, she wouldn't change a thing in her life. "This is the path I was meant to take," Pat said, with a smile. "It's rewarding. If I'd changed things, I may not have met Bill, and wouldn't be building kayaks."
Pat Taylor continues on the path less traveled, all the while nurturing her relationship with Bill, her family, her community, and her creative self. This has made all the difference.
* For further information on Pat and Bill's kayaks contact Habitat for Humanity: www.habitatcapecod.org
Photographs by Diane McDonough and Pat Taylor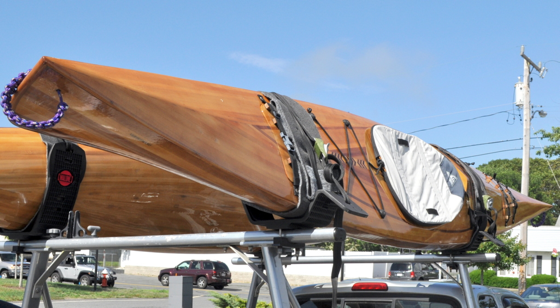 One of Patricia Taylor's handmade wooden kayaks, photograph by Diane McDonough