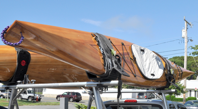 by Diane McDonough
Patricia Taylor is a mother, grandmother and a construction worker with a Construction Supervisor's License. She loves to work with wood. She's renovated and winterized her own home; converted a van to a camper; and has empowered families by building homes — and kayaks — for Habitat for Humanity.
Soft-spoken and unassuming, her woodworking skills are impressive, but Pat's strength lies in her relationships to her family and to her community. She uses these talents to make the world a better place.
A self-proclaimed rebel with "progressive" parents, she chose to explore possibilities and dismiss the limitations society placed on women…
Writing, Creativity & Personal Growth Classes
Feeling stuck in the mud?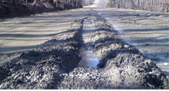 Nicola Burnell is now teaching a series of programs designed to get you unstuck and on the path to a more creative, colorful life.

Read full descriptions of Nicola's CWO Classes HERE
by Sherri Mahoney-Battles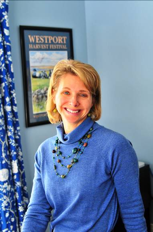 Most small business owners have a skill-set that surpasses others in their field and dream of the day when they become their own boss.
In teaching small business development classes, we were often faced with entrepreneurs in the start-up phase who talked about wanting to put the money in their own pockets instead of the bosses' pockets. Many of them looked forward to a day when they could work whenever they wanted to work without the responsibility of having to "punch a clock."
Some of them felt limited as employees capped off by a glass ceiling that controlled their future earnings and creativity. A common mantra shared among all of these would-be entrepreneurs was that they could do it better than it was currently being done…

"Bringing Balance to Numbers"
Helping Cape Business Women
Find Solutions to their Tax Issues
for over 25 years
52 Cranberry Highway Orleans, MA
508 240 6740
by Beverly Ryle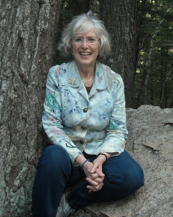 It was relatively cool on the back deck of my son's laboriously restored, brick house in downtown Wallingford, CT, when the family gathered on the first of August to celebrate my granddaughter's birthday.
The older generations, grandparents and great grandparent, had assembled ahead of the young families and seated themselves in the shade or where they might catch a breeze.
I had settled in with my mother on a picnic table bench along the wall separating the kitchen from the deck. The location provided a good back rest, easy access to the kitchen, should we be called upon to help, and an unobstructed view of the piecemeal arrival of our children or children's children and their broods.
It also proved to be an excellent vantage point to observe a male-bonding ritual I'd never seen before, when my son-in-law joined the group…
An Invitation to Break Out of the Pack and Try Something Different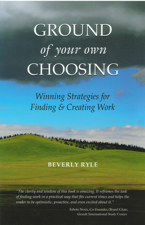 Drive Your Own Success!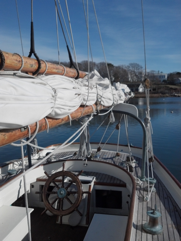 From Talking To Walking -
Putting Your One Big Goal into Action
This NEW 12-week coaching program, led by Nicola Burnell, can help you to achieve your 'One Big Goal' by breaking it down into safe and manageable steps that lead you into change that sticks.
This program incorporates techniques that include Action Learning, creating a Thinking Environment, and how to overcome the Immunity to Change, in addition to Nicola's own personalized coaching systems.
"Nicola provided us with helpful tools and clearly delineated methods to move each of us powerfully forward. This process of "action-learning" will guide my artistic output for years to come."
"This program helped me to clear the cobwebs from my assumptions (misconceptions), and helped me to grab onto my creative urgings and go with them."
"This journey of twelve weeks uncovered a new idea and direction for me to pursue. The support of the group and Nicola's positive affirmation helped me to find a way to make it each day and to work around the life restrictions I face daily."
More Client Testimonials
Program Details & Registration
Got questions? Email me:
Nicola@CapeWomenOnline.com