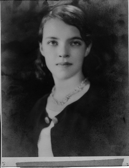 by the late Rachel Ellis Kaufman (selected from her series of essays titled" Far Away Places")
What is it about the Cape which invades the spirit?
Cape Cod has no great canyons or Grand teens. It lacks New Hampshire's Presidential Range, crowned by Mt. Washington -- or Mt. Graylock brooding over the Berkshire Hills. There is no rock-bound coast, as in the State of Maine, nor even the brilliant colors of Martha's Vineyard's Gay Head cliffs.
There is little of the spectacular on Cape Cod, unless it is the vistas of the ever changing sea, the changeless stars shining in the arches of the heavens above, steadfast among the flickering curtains of the Northern Lights…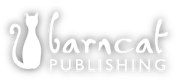 A place for writers.
Find your voice and get published
Online Workshops
Editing & Coaching Packages
And more

by Katie O'Sullivan
Ah, Fall. The college students are gone and yellow school buses replace sightseers in clogging Cape roadways. Back to School time. Time for backpacks and chalkboards, reading assignments and book reports.
Writing book reviews is a little like when you wrote book reports back in school. Either you choose a book to read or one is assigned to you. You read the book, and then write a brief synopsis about what you liked and didn't like about the book.
Simple, right?
Not so much.
For many people, the idea of writing a book review is a Daunting Task for professionals only, something akin to running a marathon. Or dusting…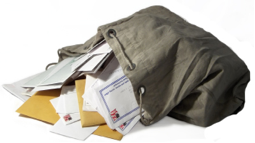 King vs. king
I was recently asked about capitalization rules, especially when using titles like king, queen, prince, president… and I had to admit I was a little hazy on which rules apply in what situations so I had to look it up. (Yes, even editors look things up!) …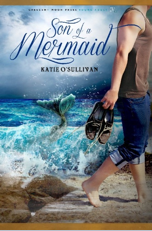 Available at Amazon.com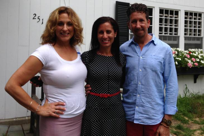 by Johanne Kieffer
On August 12, 2013, a fundraising event called Autism & Authors was held at the Craigville Retreat Center, in Centerville, to benefit Cape Cod Village, a nonprofit organization dedicated to creating a campus style residential community for adults with autism.
WCAI's Mindy Todd, host of The Point on local NPR radio, moderated a panel discussion with three authors, Lisa Genova, Arthur Fleischmann and Susan Senator, all of whom have written books about autism and give a voice to those who cannot speak for themselves…
Fall Writing Classes with Nicola Burnell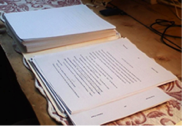 The Healing Power of Writing
Stop Talking About Writing
A Book ~ Just Write It!
Click here for details
and Registration Form
Click here to find links to
locally owned bookstores
Book Review by Ginger Kimler
Published by Freestyle Press, 2012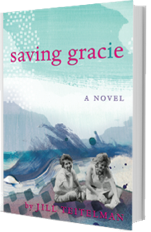 The first chapter of Jill Teitelman's novel, Saving Gracie (saving-gracie.com), drew me in like a child to a candy store. My craving to become a shut-in and enjoy its deliciousness trumped any outside obligation. I did not want to put the book down - until I got to the last 50 pages, at which point I read only a few pages per day in an effort to savor my time with its characters…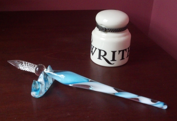 Make Every Word Count
Professional Editing
Critique & Writing Services
Coaching for Winning College Essays