The Rebirth of an Entrepreneurial Nation: Team Building & Marketing
by Sherri Mahoney-Battles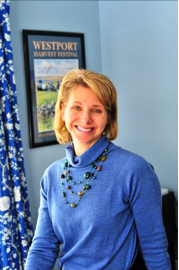 Most small business owners have a skill-set that surpasses others in their field and dream of the day when they become their own boss.
In teaching small business development classes, we were often faced with entrepreneurs in the start-up phase who talked about wanting to put the money in their own pockets instead of the bosses' pockets. Many of them looked forward to a day when they could work whenever they wanted to work without the responsibility of having to "punch a clock."
Some of them felt limited as employees capped off by a glass ceiling that controlled their future earnings and creativity. A common mantra shared among all of these would-be entrepreneurs was that they could do it better than it was currently being done.
There was no doubt that many of these people had skills that qualified them in their fields, and most of them had the dream and the vision that an entrepreneur needs to possess. Unfortunately, the majority of these potential business owners also lacked the management and business skills necessary to operate a business.
Small business owners operate in a bubble of self-containment. They lack the advantage of large corporations that have multiple divisions to call upon for various tasks. A large corporation has multiple departments: personnel, marketing, advertising, accounts receivable, accounts payable, sales, production etc. A small business owner is often left to handle all of these tasks on her own.
As a small business owner, it's not enough to have the best product in town, you also need to know how to sell the product, get paid for the product, and pay for the product.
A new business owner often finds the amount of work involved with operating a business overwhelming. Over the years, I have met with many new business owners completely frustrated with the myriad tasks they are faced with on a day-to-day basis.
For example, many of my clients are excellent trades people. They are some of the best carpenters, plumbers, masons, framers or electricians in their field. Most of them, though, don't want to be bothered with paperwork. They hate bookkeeping, and the headaches that go along with it.
They find themselves besieged by marketing people telling them that their product is the best marketing media available. Advertise with us! Put your business name on our shopping carts, restaurant menus, this billboard, our bulletin, hear your name on our radio station, advertise in our magazine or our weekly. The list of salespeople banging on a small business owner's door is endless.
There are other pressures as well. How does a small business owner collect money from a client reluctant to pay a bill? You've performed a service, but the client spouts a litany of personal tragedies not previously mentioned that render them unable to pay your bill.
Additionally, hiring employees opens an entirely different set of circumstances. Are you capable of filing sensitive payroll reports with strict deadlines and steep penalties? Where does the entrepreneur find the time to make the product, sell the product, do all of the paperwork and still bask in the glow of owning her own business?