Announcing The Marion Vuilleumier Creative Arts Award
Given Annually by the Cape Cod Branch of the National League of American Pen Women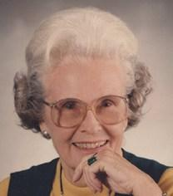 The Cape Cod Branch of the National League of American Pen Women (NLAPW) is pleased to announce The Marion Vuilleumier Creative Arts Award, to be presented annually to a Cape Cod woman or women, pursuing studies in the fields of the Written Word, the Visual Arts, the Composition of Music and Dance.
This award is established in Marion Vuilleumier's honor, founder of the Cape Cod Branch of NLAPW, the Cape Cod Writers Conference and who, for many decades, and mentor to numerous aspiring writers.
The award of up to $500.00 will be given annually to a woman or women working on a degree or a non degree program that will improve her skills in her professional area. It may be used toward tuition in a degree program, a non-credit workshop, a retreat, the promotion or publication of her music, her book, her art or the pursuit of improving her skills in her given field.
Applications for the 2014 year must be post marked or sent electronically by December 31, 2013. They will be reviewed during January 2014. The award will be announced on February 14, 2014.
Click here to download the Marion Vuilleumier Creative Award application:
Request your application by mail:
Marion Vuilleumier Creative Award
Cape Cod Branch of NLAPW
c/o S. M. Packer
PO Box 731
South Yarmouth, MA 02664