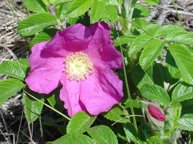 by Diane Kovanda
In our culture it is so easy to get caught up in the challenges of a tough economy, a bitter political climate, and the many requirements of daily life, that we often do not take time to savor the profound beauty that surrounds us here on Cape Cod. Savoring that beauty is one of the keys to recharging your batteries.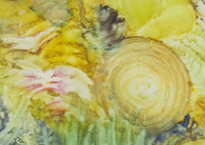 First Light of Cape Cod
Empower yourself with the
Healing Art of Reiki
1 Hour Reiki Healing Sessions
Learn Reiki Levels I & II
Master/Teacher Training III
For sessions & classes
call 774 212 2270
email firstlight@capecod.net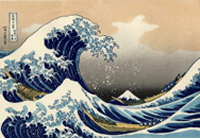 Spring Fever?
by Constance Wilkinson
Spring fever: A feeling of restlessness and excitement felt at the beginning of spring.
True enough, the coming of spring is exciting, especially after all our overly exciting wintery windy blizzardy chilly frigid power-outage-y beach-and-dune-chomping-stormy recent weather events here on Cape. Whew. All hail the triumphantly emerging snowdrops, with crocuses and grape hyacinths to come.
THE AURA IMAGING SYSTEM

How healthy are your chakras?
Lynne Delaney is now offering aura photography and chakra scans with the Aura Imaging System.
(508) 241-3048 newconsciousspirit@yahoo.com
by Maggie French

It is again Spring. The daffodils along Route 6A are in bloom.
Cape Cod reemerges from its winter slumber this time each year, bubbling up from deep beneath the sands of our beaches.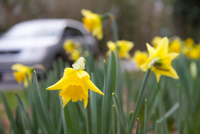 No effort is necessary to bring it out, simply being with its natural process, its flow, one experiences all the Cape has to offer: its dunes, its beach plums, its pink sunsets.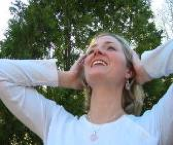 Channeled by Lynne Delaney
Springtime in Your Soul
Dearest beings of the new dawn, your planet is shifting into the season of spring in this hemisphere, allowing the sun to bring you warmer air, brighter light and longer days.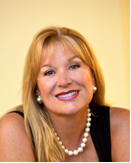 with Kathy Kanavos
Ask Me Anything!
Kathy O'Keefe Kanavos addresses your concerns
about Cancer