by Kathleen Mueller
My mother's birthday in early March always signals the onset of spring for me.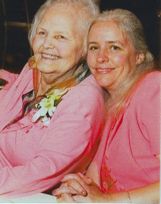 Shopping for a small gift, the blouses and tops would be in pretty pastel colors. I'd pick out a nice flouncy one I'd think she would love, in faint yellow, baby blue, lilac, or pale pink. She probably never wore any of them. That would be payback for me. Karma. Role-reversal as child becomes parent, to parent.
The gift would be wrapped hastily, often in the car, at the last minute, pulled over on the side of the road. The era of gift bags sure made that a lot easier. A pretty, sentimental card was required; mom adored greeting cards. Then we would go out for lunch.
Share your Life Story with us
This magazine is YOUR venue to share your life's journey; a place to inspire and connect with Cape Women.
If you have a story you'd like to see published here then we'd love to hear from you!
Please email the Publisher:
Nicola@CapeWomenOnline.com
Visit our Submissions Guidelines page for deadlines
and publication schedule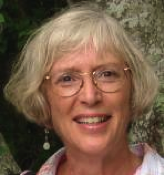 by Beverly Ryle
I grew up to the Big Band sound, the same sound that WW II soldiers and their girls back home fell in love to, in a time when separation meant under fire in Normandy or North Africa.
In tribute to that musical heritage, my dad and I jitter bugged to Glen Miller's "In the Mood" when I married for the first time in 1966, two year after the signature music of my own generation made itself known with the Beatles performance on the Ed Sullivan Show.
When Elvis introduced Rock and Roll to white, middle class America on the same program nine years earlier, I'd only been thirteen (which in 1958 was still childhood) and too young to get turned on by his grinding beat or body.
An Invitation to Break Out of the Pack and Try Something Different!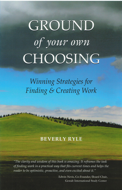 Available at
Ground of Your Own Choosing
Or Amazon.com
by Saralee Perel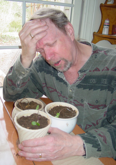 This extraordinary season of rebirth is commemorated in our house by the annual ceremony I call, "The Sowing of the Seeds of Death." My husband, Bob, becomes super-focused on his own version of nature's way of procreation — making new life from dead prize-winning giant pumpkins.
"In this hallowed earth," he said today, while planting three pumpkin seeds in little pots, "new life will be born."
by Mimi Haigh

For all my life I loved the ocean and her gifts; especially whales. As a child I would play in the pounding surf, sail across breath-taking oceans of splendor, or walk within sandy pillars of dunes at twilight and all the while dream of whales.
Until I journeyed away for a while, my heart was always one with them. After needing to move away from what I considered my best work, my grown children, and moving back to all I missed and what had captured me once again, the ocean and the Great Ones residing there, The Mariner found me.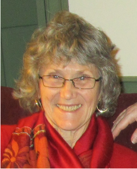 by Jacquie Scarbrough
If you know and care for someone experiencing a dramatic or a gradual decline in his/her mobility, here is a secret: he/she is almost for certain lonely and lacking spontaneity.
I know, as I was suddenly paralyzed from the waist down three and a half years ago. I worked diligently for two years to regain as much as I could. And then was paralyzed again. I had surgery to remove the blood vessel causing the paralysis in my spinal cord and then worked again with fervor and optimism to recover… but then I fell and broke my hip six months ago.