by Nicole Cormier, RD, LDN
Farm Fare Market, Delicious Living, Inc. and Cape Cod Heirlooms Farm got their "farm fare share" on this winter by coordinating a community supported food program that brings local foods to the table.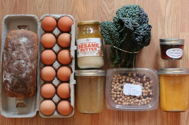 Partnering with Jennifer Ladd, of Cape Cod Heirloom Farms in Sandwich, we designed five bags for share members that included greens, grains, legumes, baked goods, farm fresh eggs, homemade broth, homemade hummus, herbs and spices, homemade soups and local cheese.
This program was inspired by combining a community supported agriculture (CSA) share and a food co-op that offers items ranging from Arapahoe wheat flour to farm fresh eggs.
We are excited to provide locally sourced, fresh picked, handmade, sustainably grown, non-toxic, real food.
ADVERTISE WITH C
W

O

We publish five seasonal issues of CapeWomenOnline Magazine:
Winter Spring Summer Fall Holiday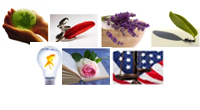 Click here for 2013 Advertising Rates
& Special Multi-Issue Offers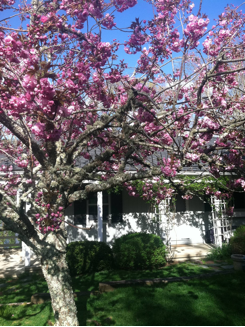 by Grace Finch
It's finally here!
Feeling the warmth of the sun on your face in early spring is one of the most invigorating and uplifting times of the year. The days are now getting longer and the sun has its chance to climb way up in the sky to provide us with many more hours in the day for playing or working outside.
Cherry blossom trees begin to put on a brilliant show with all the different shades of pink throughout their abundant flowers. The petals fall to the ground, covering the grass like a soft blanket as my front yard begins to look like a princess's home or a perfectly manicured aisle for a bride to walk down on her special day.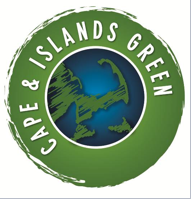 A roadmap for a
greener community…
One business at a time
APCC Sponsors Gardening for Life: Cape Cod Native Plants Lectures
The group Friends of the Cape Cod Museum of Natural History is presenting a Sunday lecture series this spring, covering different aspects of gardening with native species here on Cape Cod.
The series is generously sponsored by the Association to Preserve Cape Cod.Tickets for the lectures are $5 each or $25 for the 6 week series and benefit the museum.
Reservations are recommended. Call 508-896-3867, ext. 133. The museum is located at 869 Main Street (Route 6A) in Brewster.
April 21
Beautiful No-Mow Yards, Featuring Eastern Natives
Lecture by Evelyn Hadden, founder of LessLawn.com, author of Beautiful No-Mow Yards
April 28
Friend or Foe: Which Plants Pose a Threat to your Property?
Lecture by Jennifer Exner, senior designer with Wilkinson Ecological Design, Inc.
May 5
Natives and Nice! Using Native Plants in Landscape Design
Lecture by Barbara Conolly, of Gardens by Barbara Conolly
May 19
At Home with Native Plants, Rain Gardens, and Cape Cod's Natural Landscape
Lecture by Amanda Sloan and Tobias Wolf, landscape architects
June 2
Butterflies, Butterflies, Butterflies!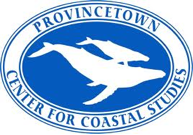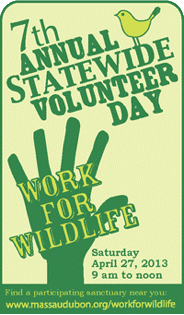 Butterfly Enthusiasts and Green Thumbs Wanted - Sponsored by Long Pasture Wildlife Sanctuary
Saturday, April 27, 2013 9am - 12pm
Location: Long Pasture Wildlife Sanctuary, Cummaquid
Audience: All (suitable for 12 - 18 years)
Registration is required - email:
longpasture@massaudubon.org
Ecological Management and Habitat Improvement - Sponsored by Wellfleet Bay Wildlife Sanctuary
Saturday, April 27, 2013 9am - 12pm
Location: Wellfleet Bay Wildlife Sanctuary, South Wellfleet
Audience: All (suitable for 0 - 18 years)
Registration is required – email: wellfleet@massaudubon.org