Rebirth of an Entrepreneurial Nation: Entrepreneurial Elements of Success
by Sherri Mahoney-Battles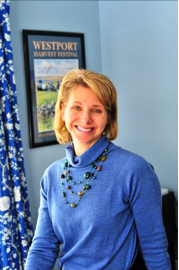 Most people contemplating starting their own business know that the failure rate for business start-ups is incredibly high. Indeed, more than fifty percent of start-up business will fail within the first five years. Why do some businesses succeed while others fail? What are some of the trademarks of a successful business?
Typically, most people that start a business have developed a product or skill-set that they feel they could market. For example, a person, Sue, makes beautiful cakes for events and parties. Sue is told repeatedly by well-meaning friends and family that she needs to start a business selling her beautiful cakes. The cakes that she makes are unsurpassed in their beauty and taste wonderful.
Buoyed by the enthusiasm and encouragement of her friends and family, Sue takes out a loan, leases a storefront, purchases equipment, and quits her full-time job. Three years later Sue's business is closed. She has a pile of bills, a mountain of debt, no job and the smell of cakes makes her feel ill. Where did Sue go wrong?
There are multiple components that make up the elements of a successful business. Most people mistakenly assume that a stellar product or skill-set will ensure their businesses success. A successful entrepreneur needs to possess multiple attributes:
Self-Discipline – Put simply; some people make better employees than they do bosses. In teaching business development classes we found many people who wanted to start their businesses so that they could set their own hours and come and go as they pleased without the scrutiny of a boss.

Self-employment requires a monumental amount of self-discipline. Left to their own devices many people will never make it to work or make deadlines. A business owner needs to have the ability to meet deadlines and work without someone monitoring her hours or production.