An Inherited IRA: Some Things to Consider
Presented by Jane Bourette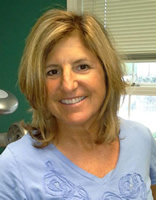 Be sure you understand your options. When the owner of an IRA passes away, his or her heirs must be aware of the rules and regulations affecting the inherited IRA. Ignorance could lead you straight toward a tax disaster.
Please note that this is simply an overview. Rather than use this article as a guide, use it as a prelude before you talk to a financial services professional well-versed in IRA rules and regulations.
First, make sure you have actually inherited the IRA. Your spouse, parent or grandparent may have left their traditional or Roth IRA to you in a will, but that doesn't mean you have inherited it. In all but rare cases, an IRA beneficiary designation form takes precedence over any bequest made in a will or living trust. (The same thing applies with annuities and life insurance policies.)1
So your first financial task is to find that beneficiary form.
What if I can't find the form? The financial firm serving as the custodian of the IRA assets will usually have a copy. (If the IRA was opened decades ago, it may not.)
What if there is no beneficiary designated on the form? Then the financial firm supervising the IRA will choose a beneficiary according to its rules and/or IRS guidelines. It may decide that the decedent's estate will be the beneficiary of the IRA, which is often the poorest outcome in terms of taxation.

1

What if I'm not the beneficiary named on the form? The IRA assets are destined to go to whoever the named beneficiary is. If the named beneficiary is deceased, the IRA assets will be inherited by the contingent beneficiary (if one has been named).
Ideally, the original IRA owner has told you where (or left instructions where) to find the form.
Understand the rules for spousal and non-spousal heirs. If your husband or wife has passed and you are the named beneficiary of his or her Roth or traditional IRA, you have three options.
You can roll over the assets into a beneficiary IRA. This enables you to withdraw money from the IRA based upon your own life expectancy – and you can wait until the year in which the original IRA owner would have turned 70½ to start taking required withdrawals from the IRA.

2

You can convert the inherited IRA into your own IRA. If you don't have an IRA, you can create one for this purpose. This gives you the ability to name your own beneficiary, and it also allows you to keep contributing to the account and put off required minimum distributions (RMDs) until you turn 70½.

2

You can "disclaim" all or some of the inherited IRA assets. If you don't want or need the money from the inherited IRA, here is another option. By doing this, the income distribution off the IRA can go to the contingent (or successor) beneficiary. Spousal IRA heirs sometimes do this with the goal of reducing income and estate taxes.

3

If the inherited IRA is a Roth IRA, the surviving spouse may not have to wait so long to get tax-free income distributions off the earnings. While the original contributions to a Roth IRA can always be withdrawn tax-free and penalty-free, a Roth IRA owner must wait 5 years to avoid income tax on any earningswithdrawn from the account. However, a surviving spouse who inherits a Roth IRA can receive "credit" toward this 5-year waiting period for the years that the deceased spouse owned the IRA. The waiting period ends either a) 5 years after the deceased spouse opened the account or b) 5 years after the surviving spouse has opened his or her own Roth IRA.

4
Jane Bourette concentrates on retirement income planning, life and long-term care insurance. She has completed the Ed Slott IRA workshops for advanced retirement distribution planning.
Jane helps clients plan so they can reach their retirement income goals with customized financial solutions that help address growing concerns about future tax implications to their accounts, outliving their savings or potential long term care and estate planning needs.
She holds her insurance licenses for annuity, life and long term care insurance and currently serves as an Investment Advisor Representative offering advisor services through JW Kodak Capital Management, LLC. JWKodack has offices in Chatham, MA, Naples, FL and Austin, TX.*
With a positive, energetic & consultative attitude, Jane takes great pride in her attention to detail and reputation for thorough follow up. She is especially focused on the growing needs of women through ongoing workshops as well as her volunteer roles with ABWA (American Business Women's Association) Cape Cod Chapter and as a mentor/volunteer with We Can Corporation helping women in transition.
Jane attended UNC, Chapel Hill & Northeastern University. She has two grown children and enjoys various fitness activities such as golf, tennis & cycling.
Jane can be reached at 508-945-7500 or email Jane@CtoCFP.com or visit www.CtoCFP.com