by K.R. Conway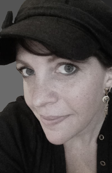 You've finally finished your novel.
A beast that has been edited no less than ten times and torn apart at least twice that number. It has gone through the hands of a fabulous team of Beta readers who give you the brutal truth.
You bawl over their feedback and then suck it up, heading back to reshuffle and edit once again. You edit and rewrite, over and over, until you are rooting for the bad guys to simply hurry up and kill your main character before you do. Finally, when it is flawless in plot, characters, world-building, and basic line-editing, you are done.
And then you think, "Woo hoo! I'll just slap it on Amazon and people will be knocking down my door!"
Think again, because if you are really in it to win it, you need to be a marketing maniac.
I can say, without question, I nearly committed myself to the nuthouse when it came to marketing. Thankfully it paid off. REALLY paid off. Care to know what devious plan I developed? Thought you might …</p>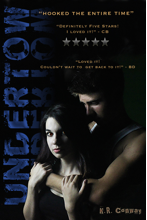 UNDERTOW is available at your local bookstores on Cape Cod:
Also available on Amazon.com
Check out the full summary on Goodreads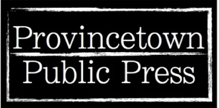 by Nicola Burnell
The Provincetown Public Press is a ground-breaking new digital press that launched its first publications in November of last year. A project of the Provincetown Public Library, this new imprint was created by library Executive Director Cheryl Napsha, and technically supported by Creative Director Matt Clark.
This e-publishing venture opens the door for local writers and artists to share their work on an international stage via iBook (Apple) and EPUB formats. By producing original, quality content the Provincetown Public Press hopes to capture the unique voices of Cape Cod's cultural community…
Shadow & Light, An Anthology of Poetry & Prose by the Women of Dune Hollow Writers is one of five eBooks that was selected for publication by the new imprint in 2013 …
by Debbie McNaughton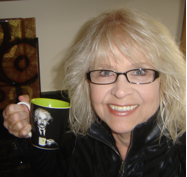 Debbie, you're a talented writer with good material. Like a rose bush, you just need pruning!" These words appeared on the first page of my new book - I think that was a compliment.
It was 5am and my head was pounding as I rolled over to the lumpy side of the bed. At exactly 17 minutes past midnight I'd put the Times Square mayhem to rest, bringing a wild party to an end. …
by Katie O'Sullivan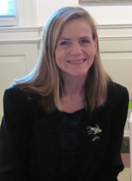 What's the biggest difference between reading a book that's okay, and being sucked into a book so completely that you barely have time to come up for air?
Passion.
I'm not talking romance-novel-type-hot-steamy passion. I mean the passion that the author has for her craft, for her own writing.
When a writer cares about her characters, her dialogue, and the words she chooses for each scene, a reader can tell. Just like a student tunes out a teacher who drones on about her subject without any emotional investment, so too a reader tunes out an author who throws words on a page without investing herself in the art of writing.
Anyone can string a sentence together that's technically correct. It's a basic skill taught in elementary school. And yet, not everyone can string enough sentences together to form an entire book. And fewer still can make those sentences sparkle enough to elicit emotions from their readers …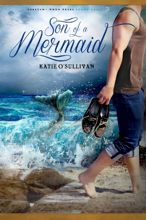 Katie O'Sullivan's Son of a Mermaid
Published by Freestyle Press, 2012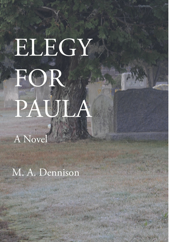 Book Review by Ginger Kimler
Chatham-based author M. A. Dennison sweeps her readers into a world of deception and lies.
Elegy for Paula is a fast-paced thriller that begins like a Sex and the City episode set on Cape Cod: The protagonist and narrator, Anna, is so caught up in the throes of a possible new romance with villain, and fellow Chatham resident, Andrew that she misses or dismisses serious red flags.
These red flags turn into burning flags on the day of Anna and Andrew's nuptials, and Anna soon discovers that her beloved Scotsman is a pathological liar and, quite possibly, a con artist …
Click here to find links to
locally owned bookstores