by Christine Mercer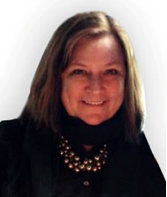 My beloved Cousin Pam has cancer. Here is the thing - there are perhaps three or four people in the world who make up my soul, and Cousin Pam is one of them.
She is nine years younger than me, and we grew up together with me as her big sister. She's been by my side through two marriages and one start-up company; she was there for me while I was raising my fabulous Sarah, and I officiated at her marriage (If you know me, I'm sure you are wondering the same thing I did - why would a twice-divorced and unattached cousin be asked to officiate? Got me, but it was one of the highlights of my life.)
She's been with me – and vice versa – through all kinds of ups and downs that made us the soundtrack for each other's lives. She's my person.
And now she has breast cancer. What do I write her? What do any of us write to those that get cancer who matter so very much? …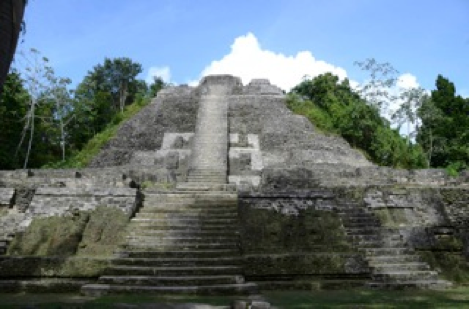 Lamanai Mayan Ruins, Photograph by Caryn Welz-Ritchie
by Cindy Barg, M.Ed, LMHC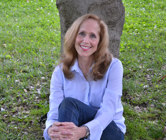 In 1971, I was in a very tragic car accident where I was confined to a hospital bed for three months, grasping for any threads of existence left inside of me.
As I clung to life I also acquired a rare humility. Massachusetts General Hospital became home for myself, my older brother and my mother who was four months pregnant.
I was a vivacious, spunky and curious thirteen year old who had a passion for living and seeing the world through sensitive and knowing eyes.
We had moved innumerable times growing up because my father was continually promoted in his work. I learned how to adjust and I was adept at doing so.
I was about to enter a new chapter in my life: High School. Within split seconds however, my world and everything in it came to a debilitating halt when we were hit head on at 100 miles per hour …
by Caryn Welz-Ritchie
Part One
While you are reading this, I will be in Belize. When I shared my idea of visiting Belize with the plan to move there in five years I was met with a lot of questions about Belize and my soundness of mind.
Of course questioning my decisions or my sanity only makes me more determined. So since January of last year, when I first hatched this plan, it has been "Belize 24/7" as my husband likes to say.
Since Keith and Joan will be coming along for this trip and hopefully the eventual move I thought they would want to be a part of the information gathering process.
It amazes me how often I can be wrong. I was on my own, armed with the Internet, books and information from anyone willing to talk to me. If you had ever even flown over Belize, I wanted your impression …
by Saralee Perel
It's only in comparison to the marvelous Cape summers that the winters seem so long. Frankly, they're never long enough for me.
What could be more beautiful than Provincetown in the winter? The starkness opens vistas that aren't visible in the summer.
One February, my husband, Bob, and I stayed at the top of the Land's End Inn in an octagonal shaped room that had windows on all sides.
One of the lampshades was a knight's helmet. Naturally, being the artsy, sophisticated people we are, our first vacation activity was putting the lampshade on our heads and taking pictures.
From our bed, which was round, we could see the harbor where lighted fishing boats made their way out to sea at dawn on calm purple-pink waters …
Share your Life Story with us!
If you have a story you'd like to see published here then we'd love to hear from you! Please email your submission the Publisher: Nicola@CapeWomenOnline.com
Visit our Submissions Guidelines page for deadlines and publication schedule.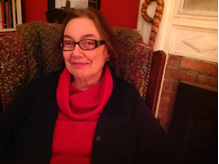 by Joan Graham
At the age of 14, at my progressive Quaker boarding school in New Hampshire, in addition to geometry and other academic subjects, I learned how to cook, milk cows, make butter, and shovel chicken manure. One thing I did not learn, or have any interest in learning, was how to weave, although there were looms and a teacher ready and willing to teach.
But somehow the seed was planted and as the years distanced me from that time, my interest grew.
Eighteen years later, pushing my youngest son's stroller through Altman's in New York, I came upon a display of beautiful, handcrafted "women's work." There they were – weavings that were exactly what I would weave if only I knew how …
Are You Ready To Write?

Winter Writing Classes
with Nicola Burnell
The Healing Power of Writing
Stop Talking About Writing A Book ~ Just Write It!
Click here for details & Registration