by Christine Mockler Casper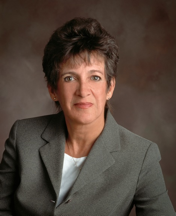 As you prepare for 2014, it is an appropriate time to reflect and plan for discovering your uniqueness, strengthening your resolve, revealing and using your untapped potential, forging new relationships and designing dreams that you can turn into realities.
An understanding of Emotional Intelligence, (EI), will enable you to ignite your passion so you can use your ingenuity to create opportunities and take advantage of them. Understanding EI will also help you deal with challenges.
Heightened EI will translate into insight, which you can turn into productive actions. These, in turn, will have a positive impact on those around you.
Now is the time for you to achieve breakthrough behaviors that demonstrate the greatness within you …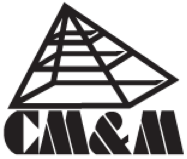 Communication, Motivation
& Management, Inc.
TRAINING
EXECUTIVE COACHING
WORKSHOPS
KEYNOTES
Think about the eventual destiny of your wealth.
Presented by Jane Bourette
Women often become guardians of family wealth.
Many women outlive their spouses, and have the opportunity to have the "final say" (from an estate planning standpoint) about the wealth they have built or inherited. Legacy planning is essential for single women and couples, too, as one or two successful careers may leave a woman or a couple with a significant estate.
So how do you take steps to convey the bulk of your wealth to the next generation, or to your favorite causes or charities after you are gone? It all starts with a conversation today – a conversation with a legacy planning professional …
by Sherri Mahoney-Battles
This tax season brought a record number of clients burdened with the added responsibility of dealing with their aging parent's tax situation. For most people dealing with aging parents it's a difficult task added onto the already long list doctors visits, housing issues and legal matters.
Unfortunately, the tax situation often gets pushed off until early April and what ensues is a mad scramble to collect the documents necessary for the filing. In many cases extensions become necessary when documents aren't available or easily accessible to someone other than the taxpayer …

"Bringing Balance to Numbers"
Helping Cape Business Women
Find Solutions to their Tax Issues
for over 25 years
52 Cranberry Highway Orleans, MA
508 240 6740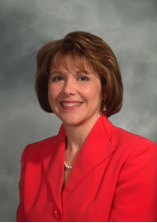 by Darby Hobbs
The financial services industry, from my vantage point, has not done a very good job at engaging the consumer in realizing that they control and should control the destiny of their investments. There generally is no brand appeal or understanding of the preferences of the consumer as an investor.
Today's consumer looks towards an intermediary (an advisor) to assist with assessing what is important to invest in and where are the best returns. Some blindly allow these relationships to exist by saying 'I trust you, pick where I should invest' and 'I'm happy with that.'
We've heard it a million times, it's all about performance. Investments are bought, not sold, meaning it's based on returns. But returns to fund what? …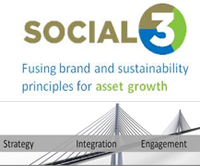 Contact:
social-3.net
darby.hobbs@social-3.net
617-835-9354
Twitter: @DarbyMHobbs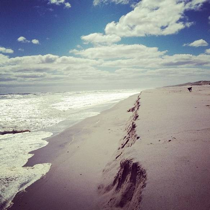 By Linda Bartosik
Click. Click. Click. There's no place like home. Follow your passion. Find your passion. It's the pathway to happiness, so goes the recent hype. I jerk my head up and think, I better hurry up and get out there and search for mine.
I thought when I retired from teaching what a wonderful opportunity to get another chance to "be whatever I want to be when I grow up."
At 47 years old I began to look forward to retiring from a thirty-five year teaching career at the age of fifty-five. We bought our Cape house and I envisioned myself moving there and becoming a writer. I didn't even know what I wanted to write yet, but I could see myself sitting in my house at the edge of the marsh, writing. …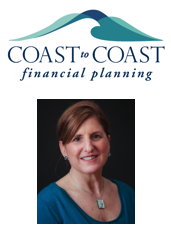 Jane Bourette
Jane@CtoCFP.com · www.CtoCFP.com
104 Crowell Road, Chatham, MA 02633
508.945.7500
Click here to read more about
Coast to Coast Financial Planning