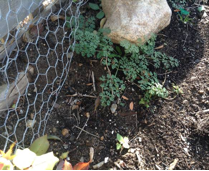 by Janet Eckhoff
Gardening is my obsession. I even dream about it.
My husband and I moved to Cape Cod from Detroit, three summers ago, where we had lived most of our lives. We bought a house in Yarmouthport with an overgrown, neglected garden.
There were 20 foot rhododendrons in the back garden that we couldn't see for the weeds. But after three summers of hard labor, my garden is shaping up.
I transplanted my lovely Asiatic lilies, which had thrived in Detroit, but they have not done well in my Cape garden.
My next door neighbor, Mary, who is an accomplished gardener, has hydrangeas that are so blue they almost hurt your eyes to look at them. I have yet to match that color.
Although I was a certified Master Gardner in Michigan, I learned that gardening is less a science than a continual learning experience. Much of what I read online contradicts other articles or experts. Gardening is a learn-as-you-go process.
Gardening on the Cape is very different to gardening in Michigan; we have different soil here, ocean salty air, and winters that tend to get much less snow …
by Kit Bakke
I like walks that mix history with scenery and Cape Cod is full of them.
A native Seattleite, I am lucky to have friends and relatives on the Cape who have introduced me to many of its peripatetic pleasures.
One spot I especially like is Marconi Beach - the platform, the outer beach. I like seeing big unpeopled sweeps of land and sea. It's fun to imagine Guglielmo Marconi striding about, finding the right spot for his two-way wireless demonstration in 1903. Attuned to publicity as well as radio waves, he arranged it to be between President Teddy Roosevelt and England's King Edward VII.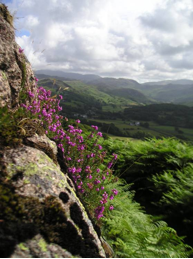 Heather outcrop above Boot, Cumbria,
England Copyright: Nick Thorne
In a chapter entitled "Open Heart, Open Mind" in my novel Dot to Dot, I quote Dorothy Wordsworth saying "a good walk always calms my nerves" to Mary Wollstonecraft, as the two women stride across the green and heather covered hillsides surrounding Derwentwater in northwest England's remote and stormy Lake District …
by Grace Finch
When I received the topic of the Winter Issue, Passion, I was immediately flooded with emotions. Right away I started listing things in my head that I feel passionate about: family, friendships, writing, creating, loving and happiness.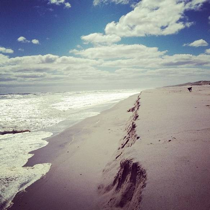 Then I paused for a moment and thought about whether these were true passions of mine, or just feelings that are a part of everyday life. I decided to look up definitions of passion…
Here's what I am passionate about:
I love being surrounded by nature. When I'm outdoors I feel content, calm, and connected with myself. It's where I can sort out my thoughts and unwind while contemplating and feeling fulfilled.
I fuel my passion by working as a gardener and being able to spend much of my time outside.
The most important part of my day is when I get out and enjoy the beach, woods, town park, my own backyard or just drive and taking in the sights and scenery. I embrace all of the seasons as they carry their own character and fuel my love for Mother Nature …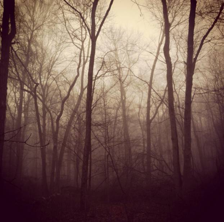 Winter Trees, by Grace Finch
ADVERTISE WITH C
W

O
Cape Cod's Green Magazine

We publish five seasonal issues of CapeWomenOnline Magazine:
Winter Spring Summer Fall Holiday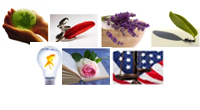 Click here for Advertising Rates
& Special Multi-Issue Offers