Reflections on Retirement
by Irene Rabinowitz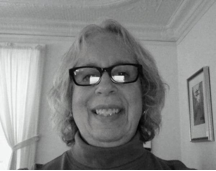 Like so many other Cape Codders who came from elsewhere, when I moved to Provincetown during the winter of 1986/87, there was no real plan for the future.
I'd lived in New York City for sixteen years with a succession of jobs that were mostly about hunting, gathering, and sustenance. There was one job that evoked passion and that was one that I had for two years at the Fortune Society, a non-profit that worked with ex-offenders.
It was the beginning of the AIDS epidemic and a period with high youth crime and I could see that the work we did helped pave the way for better lives for clients, or for some provided a path to death with dignity. Moving here, however, I believed that opportunities for work on the Cape would bring me back to jobs that were solely about making a living, and that I would have to find passion outside of work on the beaches and in the dunes.
But I was wrong …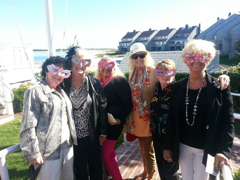 A Personal Essay
by Geri Moore
The young and perky career counselor had me trapped in a job-related word cloud. Self-direction, LinkedIn, effective resume, transferable skills, networking. . . blah, blah, blah.
I thought to my befuddled self, "You are killing me here, girl!"
The thirty-something prattled on clueless to my reality. This 63-year-old woman was laid off, terminated, let go, downsized, and she is pissed.
Include into the mix that of the 20 women (read that: no men) blind-sided by this company decision, 17 were 55+ year old employees, and we have now entered: outraged!
So soon after this corporate-kicked-to-the-curb experience, I am too hurt to be sitting in an over-crowded room hearing the pros & cons of functional vs chronological resume. And Geez Louise, receiving this message from a woman half my age is just too much at this crisis stage.
A little sensitivity here, folks! …
by Nicola Burnell
Since October, 1985, Community Connections has been working to fulfill its vision of being "a thriving, unified organization in which all people are active, involved and empowered".
Founded by current President Donna Sabecky, Community Connections serves Massachusetts' South Coast and South Shore, with locations in Mashpee and South Yarmouth on Cape Cod.
The agency offers it's over 675 clients service programs which include day habilitation, life skills, employment services, elder services, individualized nursing home supports, and transportation services to individuals with disabilities.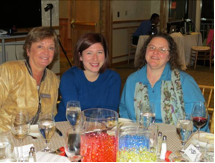 The Gala by the Sea, which was held on October 4, 2013, at Wequassett Resort in Chatham, was an evening of fun and philanthropy to benefit Community Connections.
The fundraiser featured a cocktail reception and silent auction, followed by dinner and live auction, hosted by award-winning auctioneer, Kathy Kingston …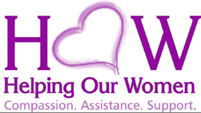 Helping Our Women (HOW) is a 501(c)3 community based non-profit organization located in Provincetown, serving Eastham to Provincetown for women with chronic, life threatening and disabling conditions.
Services include weekly support groups, financial assistance for income eligible clients and transportation to medical or social service appointments.
We also have an open door policy to assist members of the community with resources, referrals and advocacy.
For more information about HOW
call 508-487-4357
or email info@helpingourwomen.org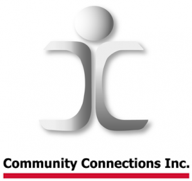 Opportunities for People with Disabilities