We Cannot Know The Capacity Of Our Love Until That Love Is Challenged
by Cindy Barg, M.Ed, LMHC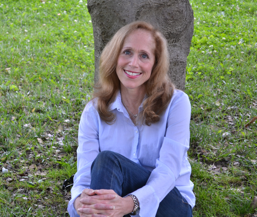 In 1971, I was in a very tragic car accident where I was confined to a hospital bed for three months, grasping for any threads of existence left inside of me.
As I clung to life I also acquired a rare humility. Massachusetts General Hospital became home for myself, my older brother and my mother who was four months pregnant.
I was a vivacious, spunky and curious thirteen year old who had a passion for living and seeing the world through sensitive and knowing eyes.
We had moved innumerable times growing up because my father was continually promoted in his work. I learned how to adjust and I was adept at doing so. I was about to enter a new chapter in my life: High School. Within split seconds however, my world and everything in it came to a debilitating halt when we were hit head on at 100 miles per hour.
My father was killed, a man I loved and I respected. Our family dog was shot by a State Trooper because she was so mangled and in such pain. I awoke to a flood of lights and innumerable doctors towering over me as tubes poured out of every crevice of my body.
I did not have the capacity to go to the bathroom, a simple daily function taken for granted. I was flat, on my back because I could not walk and because my injuries were so severe.
Death was so routine. I understood, even at thirteen, I was no longer invincible. Still, I wanted to live.
A fierce voice spoke within me and though I was unable to clearly articulate at that moment what that voice was, I knew I had to trust what I had heard. I was determined to walk out of that hospital, go to the bathroom on my own and begin my life again.
At the same time I was being told I would never walk, I was also told that I would not be able to have children. I remember that summer of 1971, as if it were yesterday.
Through the lens of human reason, horrible things happen. Through the lens of universal understanding, horrendous things happen as a path to collectively stretch ourselves beyond our limitations, one person, one-light-bulb moment at a time.