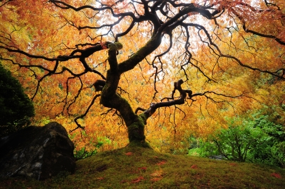 The Bareness of the Tree
This year's theme, passion, evoked in me the question, "Where does passion reside?" In what hidden place within our Self does the Muse, the curator of passion, harbor this precious gift until she (and it is most definitely a she) decides to encourage us to bring this spirit forth?
As I pondered this question, I appealed to my Muse in hopes that she would take from that secret space, that force inside me. So we did what we both love - we went for a run. In unity with nature, she often fills me with inspiration and insight.
I became acutely aware that we were deep in the season of winter by the complete bareness of the trees along my route. There were no leaves, no bountiful color, simply their slender branches, fully exposing their innate strength and beauty.
This brought forth a dichotomy, while we bundle up in turtleneck shirts, sweaters, hats, etc., covering ourselves from the cold and snow, the trees shed all their outer protection and lay themselves naked to the elements. As the chilliness of winter approaches, trees shed their beautiful creations of red and gold and orange and reveal to us their Self in their simplest form.
It is said that winter is a time of dying and death, an ending. Is it? Trees are not ending, not dying. They have gone deep within themselves and in the quiet still of winter they nurture the beginnings, the passion, of their next masterpiece.
Winter is a tree's time of preparation for the coming spring, where once again each tree will create a new masterpiece, a new invention of themselves that will frame their unchanging inner beauty.