The Write Way: Passion
by Katie O'Sullivan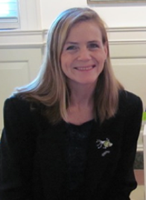 What's the biggest difference between reading a book that's okay, and being sucked into a book so completely that you barely have time to come up for air?
Passion.
I'm not talking romance-novel-type-hot-steamy passion. I mean the passion that the author has for her craft, for her own writing.
When a writer cares about her characters, her dialogue, and the words she chooses for each scene, a reader can tell. Just like a student tunes out a teacher who drones on about her subject without any emotional investment, so too a reader tunes out an author who throws words on a page without investing herself in the art of writing.
Anyone can string a sentence together that's technically correct. It's a basic skill taught in elementary school. And yet, not everyone can string enough sentences together to form an entire book. And fewer still can make those sentences sparkle enough to elicit emotions from their readers.
Too often, a writer knows in her head what she wants to convey, so when she reads the sentence on the page, that's what she reads. There may actually be words missing or incorrect punctuation, but the writer herself usually won't see that. Before typing "The End" for the very last time and sending your book out into the world, take the time to get other opinions.
"Beta" readers are the first step. It's a term used in writing to denote those first readers who aren't the author. The author is "alpha," your first readers are "beta."
Betas can be friends or family, but keep in mind that most of us don't like to give negative feedback to our loved ones. If you ask Mom and Aunt Sue to read your manuscript, you'll probably get comments like "Great" and "Loved it!"
A better idea is to join a writing class or group who read out loud to each other or exchange manuscripts and critiques. They might come to be your friends over time, but they know they are supposed to be giving you honest feedback. And since they also signed up to be in that writing group, they're probably writers who are passionate about their craft. As mentioned before, passion is the key.