I love the magazine, I truly hope it continues!!! It's so crucial to Cape Women to have that kind of connection!
Claudia Robinson
www.dflyphotography.blogspot.com
Nicola, Katie, Jane,
I LOVE the fall issue!
Nicola, your story is fantastic ... and Katie, I didn't know you'd written two books. They look amazing. I have to read them!
So many other great stories ... I'm so excited to know so many of these fabulous women.
Stephanie Boosahda,
Inklings from Cape Cod
Nicola,
I just read your article and I absolutely loved it.
I could feel the emotion, as I could identify with the sense of achievement in reaching goals and creating memories.
Well done for sharing this beautiful article.
Cheers, Cath,
Chorlton-Cum-Hardy, England
Beautiful job, as always...the magazine keeps getting better and better.
Thanks for all your work!
hugs-
Debbie
www.deborahannsrainbow.com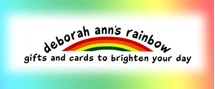 Please support our advertisers!
Editor's Note: We received the following suggestions for future articles and do plan to follow up on these wonderful ideas in 2011. Stay tuned…
Please keep sending us your suggestions and comments – we thoroughly enjoy reading them all!
Dear Katie,
I love Cape Women's new article "Women to Watch".
I thought of someone whom you might want to write about, Joanne Irwin, a woman who teaches cooking classes with no meat or dairy products, a vegan. I took a one-day workshop with her and was so impressed. The food we cooked was delicious.
Keep up the good work,
Karen
Karen North Wells
www.undergroundartgallery.com
Dear Katie,
I got your Fall CapeWomenOnline issue and love what you are doing. Thank you for all the hard work, excellent writing and editing and zest for life that goes into the production.
It's always a great read and a positive addition toward connecting our community!
I am writing as I am the director of the Truro Agricultural Fair which I co-founded with two farming friends. I'm wondering if you might possibly be interested in an article on the Truro Agricultural Fair, or in an artist creating a fair?
The energy and enthusiasm for purchasing local food, entering pie-baking contests, voting for barnyard beauties (ducks, rabbits, pigs, goats, hens, etc.), munching down blueberry pie in the pie-eating contests and listening to the fiddlers and bluegrass bands is palpable.
Thank you for all that you do!
Francie Randolph
Co-founder of the Truro Agricultural Fair
I'm glad the opportunity for Barbara Hersey to write for your magazine went so well. I love seeing her work in the magazine.
I was referred to you by Beverly Ryle, so I am grateful to her for all that has flowed from that connection.
Carolyn Ellis
Hi Katie,
Thank you so much for your brilliant work on my article. It came out so nicely.
Many thanks,
Barbara Hersey
P.S. I have an idea for a future article!
Wonderful article Barbara!
Congratulations on another step in your journey! I really loved "listening" to you in your article...you should write a little book now!
Nettie Berkeley
Hi Katie,
I love the article Carolyn Ellis wrote. She writes so well and has such an amazing story to tell that will inspire others.
Many, many thanks,
Peggy
Peggy Huddleston, Author
Prepare for Surgery, Heal Faster:
A Guide of Mind-Body Techniques