Sarah Holl: Teaching Art from the Heart
by Nicola Burnell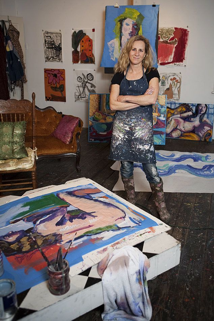 Sarah working in the Guyer Barn Studio Photograph by Andreas Kuehn
Nothing is more important to the fledgling artist than someone who nurtures their creative dreams. Finding a mentor who not only loves to teach, but lives her dream of being an artist, can be the opportunity of a lifetime.
Sarah Holl is an artist, teacher and mentor with the passion and patience to foster even the most tentative of students. Like her own artwork, she is vibrant, colorful and inspiring. It's this energy of playfulness and possibility that has drawn many new students to her weekly figure drawing classes, held at the Guyer Barn, behind her Hyannis studio.

Sarah Holl's Art Students – In Their Own Words
by Nicola Burnell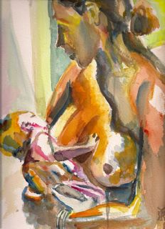 Mother and Child, by Karen Ryder
Students of Sarah Holl's figure drawing classes discuss what they have learned from their dynamic art teacher.
Artist Karen Ryder admits to having a "sketching habit" that once satisfied her constant desire to capture people both resting and in action. But, in 2008, she decided sketching wasn't enough anymore and looked for a local figure class that would fit into her schedule outside of office hours.
She met Sarah Holl at an open studio event on Pearl Street, in Hyannis, and found her new art teacher. "I was both excited and nervous on my first night. The last time I'd been in a figure class was back in my college days. Sarah made me feel welcome and comfortable. The class was a mix of all different kinds of people."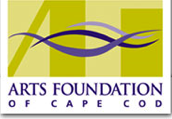 The Dune Shack Experience:
An Exhibit at Cape Cod Museum of Art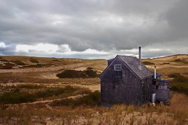 Autumn at C-Scape
by Stephanie Foster
Published courtesy of CCMOA
Stephanie Foster, photographer, columnist and photojournalist, has had three residencies at C-Scape, a Provincetown dune shack.
The exhibition The Dune Shack Experience on view at the Cape Cod Museum of Art, November 20, 2010 - January 23, 2011, documents her time in the dunes, in October 2005 and 2007 and November 2009, through images taken during her stays.
There will be an Artist's Reception, Thursday, November 18, 5:30 pm, and a Gallery Talk by Foster, Thursday, December 16, 12 noon.

Miniature Masterpiece Exhibit at the Guyer Barn

250 South Street, Hyannis, Ma
December 4th – January 9th
Opening Reception
Sat. Dec. 4th 6-8pm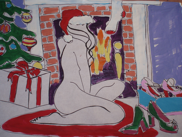 Artspace Annual Holiday
Show & Party

46 Pearl Street, Hyannis, MA
Sat. December 4th 6-8pm
(508) 364 7949

SarahHollArt@Yahoo.com
www.sarahholl.com