The Gift of Reading
by Katie O'Sullivan
Looking for the perfect holiday gift? Step into one of Cape Cod's local bookstores and you'll find tons of wonderful choices for everyone on your list – including your son's teacher, your toddler niece and that hard to buy for teen.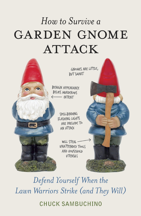 Books can be tailored to individual interests, and the staff of the local shops are happy to help you find something new and unique, from brilliantly illustrated coffee table books to the latest in humorous how-to's.
The abundance of independent bookstores on Cape Cod makes it easy to "buy local" and support our communities and neighbors.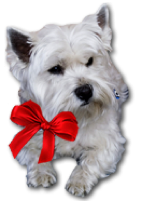 Fiction writer Sarah Jane Staffier shares some fun fiction
for the Holidays.
Cape Cod Christmas, 1957
by Jane Sarah Staffier
As I was walking out the door the phone rang. I stubbornly refused to answer it, passing the tinsel-covered tree as I grabbed my car keys.
It could be Mom with a request to find that mincemeat in the jar, which seemed to have disappeared from the planet. Or it could be the choir director anxious about the new robes that were promised for the Christmas Eve service but still had not arrived.
My mind was awhirl with the presents I had left to buy, the few days I had to buy them and the large bite from my small budget it would take to accomplish all of this.

INDEPENDENT BOOKSTORES
ON CAPE COD
Buy local this season by supporting your neighborhood bookstore. We have compiled a list of links to help you find the independent bookstore near you.

Recommended Memoirs
Book Reviews by Pat Bertschy

Losing Mum and Pup,
by Christopher Buckley, 2009

A Ticket to the Circus,
by Norris Church Mailer, 2010

New Feature!

Support our local authors
The new CWO Bookshelf features Cape Cod authors whose books are available online or from booksellers.

First Light of Cape Cod

Stop Talking About Writing
A Book – Just Write It!
Click here for class details
For information email firstlight@capecod.net
or call 774.212.2270