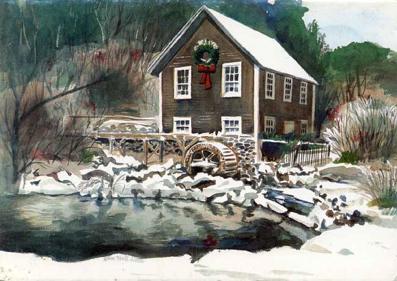 In the Holiday issue of CapeWomenOnline we celebrate the incredible gift of women. Seriously – women are absolutely fabulous!
Take Sarah Holl, for example; not only does this artist live her passion, but she teaches it to others. In Teaching Art from the Heart, we discover how she inspires and encourages her students.
We are delighted to introduce a new feature, The CWO Bookshelf, with links to titles by local authors. In the spirit of Buying Local, we also introduce the Cape's Independent Bookstore page.
Radio personality Suzanne Tonair tells us why she's Living Her Dream in the music business.
Our Women to Watch are Amanda Converse and Amy DuFault, co-founders of the Shift Boutique, a conscious clothing store for women.
As 2010 draws to a close, we would like to thank all of our contributors who have made CapeWomenOnline such a vibrant community, where women can connect and inspire one another.
We look forward working with more amazing women in 2011.
Happy Holidays!
Nicola, Katie & Jane