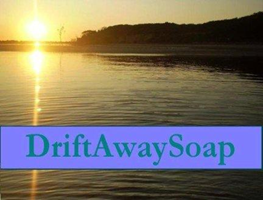 DriftAwaySoap: One woman's clean alternative
by Chris Kardell
For nearly every product on the market today, there exists a so-called natural alternative.
It's funny that we even need these safer, earth-friendly alternatives for everyday commodities that originally sprang from intuitive sources…
With absolutely no résumé or training, and one child still in preschool, I realized it was improbable that I might find employment of any substance. When you commit completely to motherhood, it is easy to let things slip by and lose sight of your personal goals.
Deep in the heart of the diaper days, I made a promise to myself that by the time I turned thirty I would master a new skill – something useful and valuable – and would thus become a more useful member of society.

Spending their Days
in the Sun
by Katie O'Sullivan
"Every day is different," says Peter Spalt, captain of the Perseverance. "Wherever we go, we find a show."
A year ago, the Spalt family of Harwichport made a leap of faith. They purchased the 43-foot, high-speed catamaran named Perseverance and the business that went with the boat: Monomoy Island Excursions.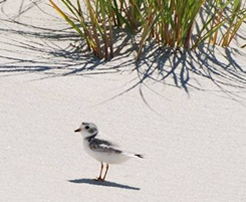 With that, the family went into business together. With over twenty years experience at sea, Peter feels comfortable sitting in the captain's chair, while Kara Spalt manages the office. She's the one answering questions, taking reservations, and selling tickets.
"He's the boat guy, I'm the office guy," Kara says, smiling. "We're definitely equal partners in this, but we have our own domains."

Who are the Geek Girls?
by Judith Underwood
A year ago I found myself in a "Social Media" quandary. I knew that for my primary business, real estate, getting up to speed on how to "do" social media was key to surviving the downturn in our economy.
Like many moms in my age group, I look to my kids to keep me up to date on computer stuff. Not that I am a newbie. We had (room size) computers at my undergraduate college back in the early eighties.
Later in that decade, I worked for a long time with physicists so I had "email" and "instant messaging" back in the day.
Ironically, I was working at MIT when the World Wide Web (the www) first came out – yet here I am now, a working mom on Cape Cod who didn't know the first thing about "tweeting."
Into my life walks Leslie Fishlock, a super high energized woman with compassion, patience and endless knowledge and connections.
She introduced me to "Geek Girl Camp," whose mission is to "educate and empower every girl and woman at every age level, on every skill level, at every income level on computer technology with fun and provide a legacy by giving back and paying it forward."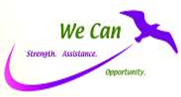 Women's Empowerment through Cape Area Networking
537 Main Street Suite 2H
in Harwich Port Center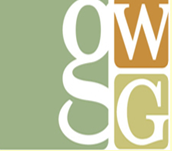 Gwynne Wiatrowski Guzzeau, LLC
Counselor at Law
A Lawyer Who Listens
56 Main Street
Orleans, MA 02653
508 255-1411