Back to Basics II
by Gwynne Wiatrowski Guzzeau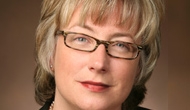 In my last column, we reviewed how to get your legal affairs in order so that others will have the authority to assist you when you need care during your lifetime.
Now that you've got your Durable Power of Attorney in place and your Health Care Proxy appointed, it's time to consider what will happen to your assets when you die. In this column, I'll provide an overview of the third component of a basic estate plan: your Last Will and Testament.
Your Last Will directs the disposition of your assets upon your death. Anything you own in your own name cannot be transferred to your heirs until the Executor named in your Will is appointed by the Probate Court.
The Probate Court oversees and facilitates the transfer of assets owned in your individual name: first, by proving the Will is indeed your true Last Will; then, appointing the Executor; then, accepting the Inventory of assets prepared by the Executor; and finally, accepting the accounts showing distribution of the assets by the Executor in accordance with your Will.
Starting in January 2012, there will be two ways to probate a Will: formal probate, as described above; and, informal probate. The informal probate procedures will offer a simpler and quicker way to get appointed as an Executor and to settle an estate through the Probate Court.
If you don't have a Last Will, then Massachusetts law will determine who receives your assets after your death. Most people would rather control where their belongings and assets go, yet many people find it difficult to sit down and prepare a Last Will or to even schedule a meeting with an attorney who can write one for you.
So, what do you need to write a Last Will? Again, I refer readers and clients to our CLAMS library system which has many titles regarding do-it-yourself estate planning.