ZUMBA Your Way to Better Health
by Johanne Kieffer
New Year's Day 2010. Once again, a time to renew. This would be the year I commit to exercising regularly.
As usual, life got in the way.
Days turned into weeks. Weeks turned into months. My alarm kept going off at 5:30 a.m. I kept hitting the snooze button.
In September, a little blue booklet appeared in my mailbox unsolicited. It was a listing of community education classes. In a moment of exhaustion and self-disappointment, I flipped to the page marked "FITNESS AND HEALTH". Drawn to the words Zumba Fusion, I wondered, "What the heck is that?"
The description read: "Zumba Fusion workout is a Latin-inspired fitness program…" My eyes traveled quickly to "…with easy to follow dance steps…"
Dancing? I love to dance! I could do that! I had a brief "Jane Fonda Workout" flashback, including big hair and leg warmers!
Without hesitation I signed the form, wrote a check and added my name to the list. I was entering the new age of dancercise called Zumba.

Fresh Start: Finding Mental Health Help for Kids
by Constance Wilkinson, LMHC
Well, the biggest problem I see is that the parents who most need to find help for their kids (and themselves) aren't the people who are reading this article.
If you're reading this article, your heart and mind are already in the right place. Wanting to do better as a parent, wanting to learn, ready to act, ready to change.
So really, when we're talking about finding help for kids, we're talking about how to help two pools of parents: the ones who are ready and willing to acknowledge problems, and those parents who just are not there yet and may never be.
Those in the latter group wind up dealing with the mental health system somewhat against their will, referred by schools due to kids' behavioral or academic problems, referred by DCF, perhaps referred by the courts.
This group often has an aversion to the very ideas of mental health, therapists and therapy. They may have a socio-political bias against medication and/or treatment and are often difficult to engage, having been dragged into individual and family therapy kicking and screaming.

The Center for Change
Constance Wilkinson, LMHC, MFA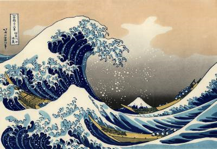 mindfulness-based
solution-focused psychotherapy
expressive arts
EMDR
clinical hypnosis
Brewster, MA
508-648-8105
triptych2@gmail.com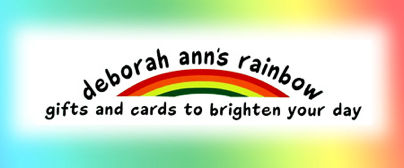 Editor's Note: Carolyn Ellis completes her four-part series on how she returned to good health following her ovarian cancer diagnosis in 1994.
You Are What You Eat: Healing and Health Following Cancer
by Carolyn S. Ellis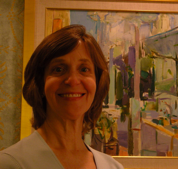 "Let good food be thy medicine." Hippocrates
You are what you eat, my mother liked to say.
In her book, baloney wasn't food. Nor was peanut butter and jelly. She sent me to school with chicken sandwiches and tuna salad, always with lettuce. Her mom canned vegetables from the garden.
My dad's parents grew most of what they ate, including peaches and eggs in their backyard in Springfield, Massachusetts. When I was 17, my mom died and I took over the kitchen, learning to cook simple meals for my dad and myself.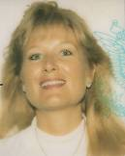 Cancer Q&A
Kathy O'Keefe Kanavos, a two-time cancer survivor, responds to your concerns about Cancer.
From what to do following a questionable mammogram to coping with a mastectomy when you live alone…Cathy has answers.
Continued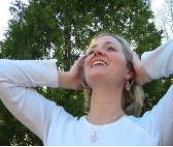 A Message from Spirit
Channeled by Lynne Delaney
Align with your Inner Spirit
Dear beings of this human race, it is time to charge up your inner spirit by connecting to the Infinite Divine Light of Love. There has been too much time spent loosing yourself and your energy to the demands of the material world.