My Own Gladys Taber
by Kim M. Baker
I am a friend of Gladys Taber.
No, Gladys and I have never exchanged birthday presents. Nor have we sat together over tea and hashed out a problem.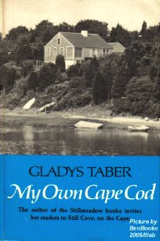 But I have been to her homes: a beach cottage called Still Cove in Orleans and a lovely, old farm called Stillmeadow in Southbury, Connecticut.
I travel to both of these magical places through the writing of Gladys Taber. They have been the settings for My Own Cape Cod and the Stillmeadow book series.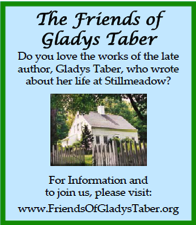 Recommended New Reads for April
by Caitlin Doggart, owner of Where the Sidewalk Ends Bookstore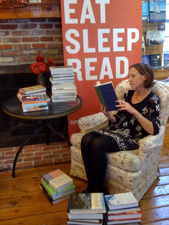 Caitlyn recommended two books being released in April 2011 – one is a collection of short stories, and one is a much anticipated non-fiction adventure. Check out her reviews, and look for these books in a local store near you.
A Day in the Life of a Smiling Woman: Complete Short Stories
An introduction by Jose Francisco Fernandez explains the three groupings of short stories in depth, showing the influences portrayed in each decade of the British author's work.
The Wilder Life: My Adventures in the Lost World of Little House on the Prairie
While cleaning out boxes after her mother's death, Wendy McClure rediscovered her worn childhood books and immersed herself in the world of Little House on the Prairie. She embarked on the nebulous project of exploring the series from her adult perspective and following her childhood love of the semi-fictional world Laura Ingalls Wilder created as far as her interests carried her.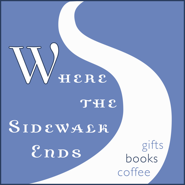 Pat Bertschy Reviews
Cutting for Stone
A novel by Abraham Verghese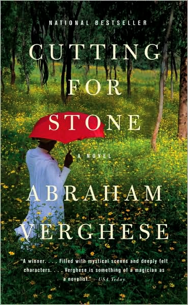 Cutting for Stone is a story about love, loss, loyalty and trust. Marion and Shiva Stone are twins born under mysterious circumstances.

INDEPENDENT BOOKSTORES ON CAPE COD
Click here to find links to your favorite locally owned bookstores

Helping local readers support local authors!
Click here to see Titles

Calling All Haiku Poets
Haiku Poet Christina Laurie discusses the
Sixth Annual Haiku Contest
The Cape Cod Branch of
the National League of
American Pen Women (NLAPW)
announces the
Sixth Annual Haiku Contest
in honor of poetry month, April 2011.
Their goal is to sponsor two youths attending the August 2011 Cape Cod Writers Conference in Craigville, MA.

First Light of Cape Cod

Stop Talking About Writing
A Book – Just Write It!
Click here for class details
Email: firstlight@capecod.net