Cape Cod Community Angels: Teaching Compassion through Community Service

by Claudia Robinson
On television, Charlie may have had three infamous angels, but Jodie Pear has ten. And while gun-slinging and chasing bad guys may not be the order of their day, they do change lives and help those in need.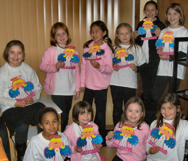 The story began three years ago, when Jodie was at the pinnacle of her career as Marketing Director for Epoch Senior Living. Motivated and selfless, Jodie found a deep satisfaction in her work.
A mother of three, Jodie didn't pay much attention to the sudden recurring muscle aches and exhaustion she began to experience. Instead, she pushed herself harder.

Every Woman is a Goddess: Rehabilitating Victims of Human Trafficking
by Megan Cronin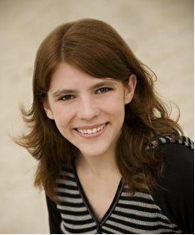 There are an estimated twenty-seven million victims of slavery in the world, fifty percent of whom are females under the age of eighteen.
These women are used for manual labor, or forced into prostitution, often at ages as young as eight.
Some victims are born into brothels; others are sold to slavers by their parents for the meager price of $150. From there, the slavers auction off their virginity, sometimes worth over $1,000, before selling them to a brothel, where many of their lives will end.
Even if some women are lucky enough to get out of the brothel life, they will never be able to return to their native villages due to the stigma that follows being a prostitute.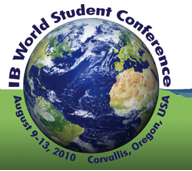 Inspired by Ideas: IB World Student Conference
by Carolyn Willander
When people asked me about my experience at the IB World Student Conference that I attended in August 2010, it was hard for me to find the words to describe it.
I soon realized that no amount of explanation could truly convey how this experience changed me. One had to have been there to understand its effect.
Yet, as I summarized the events of the conference again and again, I heard myself repeat one word: INSPIRED.
Inspired by the people, inspired by the cultures, and inspired the ideas. Most of all I was inspired by all of our differences, and how we were able to form incredible bonds despite cultural barriers over the course of just one week.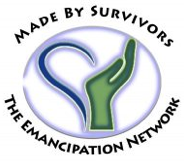 To find out more about The Emancipation Network, see their products, and to donate to their cause, please visit: www.madebysurvivors.com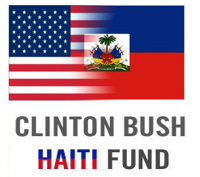 One year after the earthquake and Haitians are STILL homeless – please visit our Help Haiti Page to see artwork, photographs, poetry and thoughts written in support of the Haiti relief effort.
Also watch the
Haiti Mon Amor video
and find out how
you can help
Ellen LeBow's The Haiti Project.