I've read your whole spring issue and it's wonderful! Congratulations. I hope it continues to be a success.
Han Nolan, Author
www.hannolan.com/
Re: Constance Wilkinson and Cape Women Online:
Thank you for your article about EMDR – Eye Movement Desensitization and Reprocessing.
I experienced a version using a light scope and found it useful. The news magazine, 60 Minutes, had a report about the current lives of the Chilean miners trapped underground for 68 days a few months ago. Each man was suffering from Post Traumatic Stress Syndrome so disabling as to completely impede their ability to live. While the light-strobe version of the technique might be an impediment to use, your simple finger technique and explanation could help them regain functionality. I intend to forward your Cape Women Online article with a letter to the Chilean Embassy.
A pebble's wake, dropped into the water – on-line, if you will - in Cape Cod, just may radiate across the seas to assist lives in Chile.
Joan Hartman
Eastham MA
Please support our advertisers!
Hi Nicki,
I just HAD to comment about the picture of the flower growing through the crack in the sidewalk.
If anything typifies the resilience that living on Cape Cod requires, it is this picture. This has not been an easy winter for most of us, but the fact that this flower is alive and blooming resonates an attitude that Spring is here, finally!
As usual, the entire issue looks to be full of wonderful and well written articles. Thank you to you, Katie and Jane for continuing to share this wonderful work with all of us.
Peace,
Debbie
deborah ann's rainbow
dennis port massachusetts
508-398-8662
www.deborahannsrainbow.com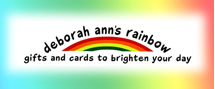 I loved the article about Hillary Osborne!
It was so well written and enjoyable. I find it very interesting to read about successful women artists on the Cape!
I would love to see more articles by this writer!
Melissa, New York
As an admirer of the work of artist Hillary Osborn, kudos to Molly Stoloff for her nice CWO article about this talented Falmouth painter.
Kathryn Kleekamp
Sandwich, MA
Dear Katie,
Congrats on the success of Cape Cod Women online. I originally got to know Gillian through her print magazine. How times have changed!
I am a fourth term student in the Bennington Writing Seminars soon to be awarded my MFA in poetry.
I thought I would send some poems that might go well with your summer issue. They are attached and hopefully in the right format.
My best,
Mary Ellen Redmond
South Dennis,
Publisher's note: You can find Mary Ellen's poem HEAT WAVE on the Working Women Introduction Page of this current issue.