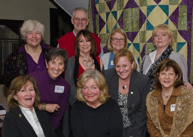 WE CAN: Celebrating 10 Years of Empowering Cape Cod Women
by Stephanie Boosahda
Do you know of a woman experiencing a major life transition and looking to make a positive, lasting change in her life? A woman who could use some hope-filled guidance, training, or empowerment?
Then you need to know about WE CAN. For the past ten years, this small but highly effective non-profit has been empowering Cape Cod women to create positive lasting change for themselves and their families.
Celebrating its 10th anniversary, WE CAN - Women's Empowerment through Cape Area Networking – provided services to over 500 women and their families in 2010 – up from 15 in their first year.

Cape Cod Museum of Art to participate in Blue Star Museums
The Cape Cod Museum of Art announces the launch of Blue Star Museums, a partnership with the National Endowment for the Arts (NEA) and Blue Star Families.
More than 600 museums across America will offer free admission to all active duty military personnel and their families from Memorial Day through Labor Day 2011.
"The Cape Cod Museum of Art is thrilled to open its doors to America's military personnel and their families. This summer, the museum has exciting exhibitions planned, from photography to plein air paintings to a contemporary site installation to an exhibit of some of Cape Cod's finest representational artists," says Debra Hemeon, CCMA Deputy Director, also retired from the US Navy.
"America's museums are proud to join the rest of the country in thanking our military personnel and their families for their service and sacrifice," explains NEA Chairman Rocco Landesman. "I cannot imagine a better way to do that than welcoming them in to explore and enjoy the extraordinary cultural heritage our museums present.

Arts Foundation of Cape Cod Presents the Citizens Bank Summer Concert Series
The Citizens Bank Summer Concert Series will once again fill the summer air with music.
Presented by the Arts Foundation of Cape Cod, the series brings free, family-friendly weekly outdoor concerts to eight Cape towns: Chatham, Dennis, Falmouth, Harwich, Hyannis, Mashpee, Orleans and Sandwich.
The concert series, which features 48 performances by more than 20 popular local bands, will open on Monday, July 4, with Stage Door Canteen at the Dennis Bandstand and the Chandler Travis Philharmonic at Brooks Park in Harwich.
"We are delighted to sponsor the Summer Concert Series", said Jerry Sargent, President, Citizens Bank. "These shows create more activity for the businesses in the area while showcasing local artists.
"We look forward to partnering with the Arts Foundation to bring music to Cape Cod," he adds.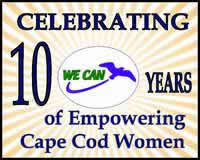 537 Main Street, Suite 2H
in Harwich Port Center
508-430-8111
www.wecancenter.org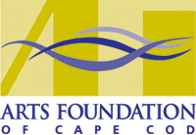 The Arts Foundation of Cape Cod supports, promotes, and celebrates the art, culture, and heritage of Cape Cod year-round.
For more information about the AFCC please visit us online: www.artsfoundation.org
508-362-0066