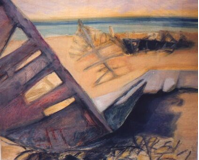 Living the Dream
Time is Every Thing: Drawn by the Stronger Pull
by Nancy Nicol
To paraphrase the poet Rumi, "I have let myself be drawn by the stronger pull of what I really love." In the light of this Wellfleet morning life appears as I dreamed it would be – I paint, I write and then I paint some more.
Experiencing my self being drawn in a certain direction is rooted in childhood. A green leather diary - a gift for my eighth birthday - spells it out in big letters…Professional Goal – "ARTIST."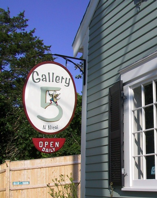 5 East Commercial Street
Wellfleet MA
Hours of Operation:
Fri - Sun at 10 a.m.
Tues -Thurs by chance
Open year round by appointment
508-349-5125
508-776-1149
www.nancynicolart.com
A Celebration of Color and Design
Two Women Who Chose Business End up Being Chosen by Art
From August 24 through September 11, the Great Hall at the Cultural Center of Cape Cod will be filled with "A Celebration of Color and Design," evidence that art can change lives and lives can change art.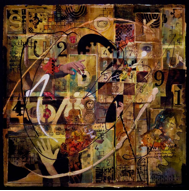 Patsy Tidwell Painton and Gigi Burboeck both came to art and to Cape Cod indirectly, but they have now immersed themselves in painting, with gorgeous results.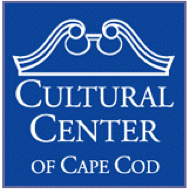 The Cultural Center of Cape Cod
307 Old Main Street in South Yarmouth.
All exhibits and the reception are free and open to the public.
508 394 7100
www.cultural-center.org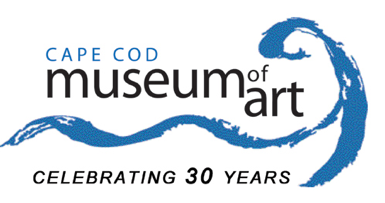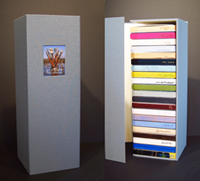 THE 2011 COLLECTION:
A Unique Offering by
21 in TRURO
by Michele Dangelo
In the Fall of 1999, 21 women held their first retreat. They've had exhibitions in the past, as observed and written about in CapeWomenOnline's Fall 2010 Issue. This September, they will come together for their 13th consecutive year.
The retreat is a time when they paint and support one another through sharing ideas and encouragement. They call themselves "21 in Truro" because that is where they gather; however, they are becoming known as simply "the 21."
As a group they are in demand to show their work Cape-wide. Over the years they have shown from Provincetown to Falmouth with many stops in between, including the Cape Cod Museum of Art in 2005.

"Perspectives on the Provincetown Art Colony" at Cape Cod Museum of Art
When Charles Hawthorne opened his Cape Cod School of Art in 1899, he propelled the little fishing village of Provincetown into a flourishing art center.
Perspectives on the Provincetown Art Colony is both the title of a new two-volume set of books and an exhibition at the Cape Cod Museum of Art.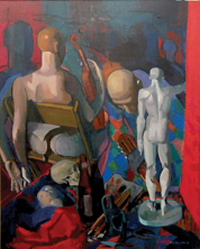 Through August 7, museum visitors can view highlights of the rich cultural heritage of Cape Cod through a wonderful cross-section of works from the Provincetown artists. The exhibit is directly associated with Deborah Forman's new book, Perspectives on the Provincetown Art Colony.